Hopefully I will have the January issue of Wicker Woman's Weavings ezine out today, just in time to put out the February issue in a few days! My, how time flies!
Check out the Photo Album section on the Yahoo! Groups website for the ezine to see the Heywood Brothers & Wakefield Company 1910 reed sewing cabinet I just restored for a customer in southern Minnesota. Through several pictures, you can see the steps necessary to bring it back to its former glory.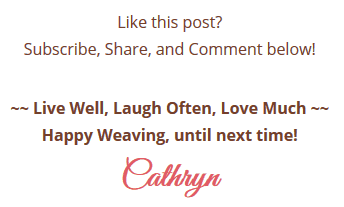 LIKE THIS POST? Subscribe to get updates!
Get access to all the weaving goodies!
Get on the Wicker Woman's Weavings list for valuable emails, blog post updates, events, hints & tips for your weaving delight!