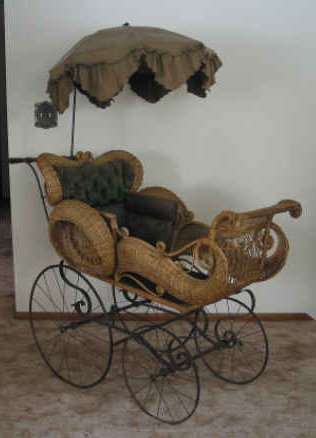 Last night at just a few minutes after midnight, I sent out the JANUARY issue of Wicker Woman's Weavings ezine to 841 subscribers. This year marks the EIGHTH year of continuous publication of this niche electronic newsletter!
Here are a few of the main topics:
Editor's Notes: Cold temps in the Northwoods of MN, Dogs & Cats, My upcoming seatweaving and antler basketry classes.
The first Featured Business of the Month for 2007 was The H. H. Perkins Company, Inc.
Wicker FYI: Upholstering a Perambulator Parasol
Seatweaving FYI: Chair Caning with an Odd Number of Holes
Basketry FYI: Warming Up Willow Rods
Announcements: Terrific websites to visit, art classes to take and exhibitions to see, etc.
If you'd care to join this Yahoo! Groups ezine, just click on the website URL here:
http://groups.yahoo.com/group/WickerWomansWeavings
Then click on the button "Join This Group!" at the top right-hand corner. If you are not already a Yahoo! Groups member, you will need to make up a new ID and Password for yourself, and be sure to write it down! If you are already a member, you can use your same ID and Password as you use for other groups, no need to create another one.
The February edition will be coming out shortly.