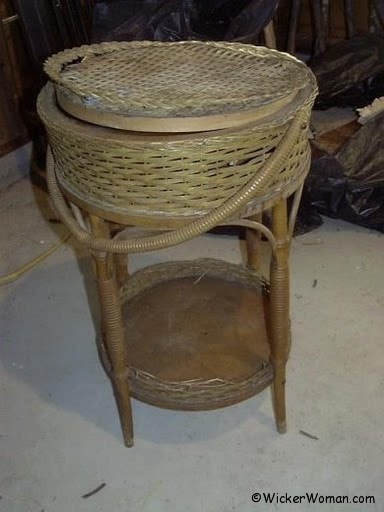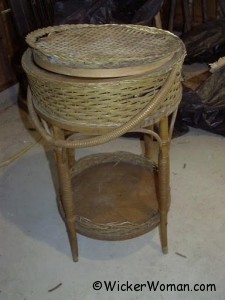 There's a brand new page on WickerWoman.com about the steps and techniques used in the restoration and repair of antique wicker furniture.
It's called, Wicker Repair Process and can be found in the Helpful Resources tab on the left navigation bar. Take a look and enjoy the new page!
This first photo slideshow features the restoration of a Heywood Brothers & Wakefield Company sewing cabinet and is the first of several repair items that will be shown in the future.