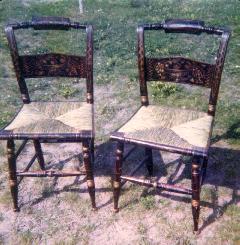 Last night I sent out the March issue of Wicker Woman's Weavings ezine to 835 subscribers!
If you missed all the cool information and want to Join This Group! or want to read this issue online, visit http://groups.yahoo.com/group/WickerWomansWeavings/
This issue contained:
**Editor's Notes–Studio/Garage Improvements, Warmer Weather, Dogs & Cats
**FYI Wicker Furniture–Vacation Wicker Furniture from the 1880s
**FYI Seatweaving–Modifying or Changing Weaving Patterns
**FYI Handcrafted Basketry–Revisiting the Powder Post Beetle
**Featured Business of the Month–Peerless Rattan
**Many Interesting Announcements–Cherokee Basket Exhibit,
Seatweaving Guild Formation, Amazing Blog Posts, etc., etc.
**Notes From My Blog…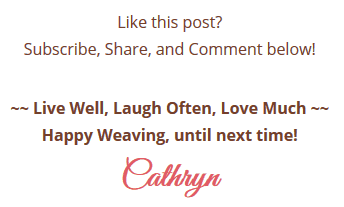 LIKE THIS POST? Subscribe to get updates!
Get access to all the weaving goodies!
Get on the Wicker Woman's Weavings list for valuable emails, blog post updates, events, hints & tips for your weaving delight!