What a delight it was when I opened my emails this morning to discover a post about the Russian Birch Bark Basketmaker,Vladimir Yarish , that Eric Taylor talked about in The Basketmaker's Wife blog post.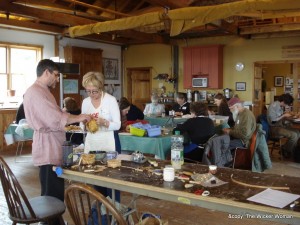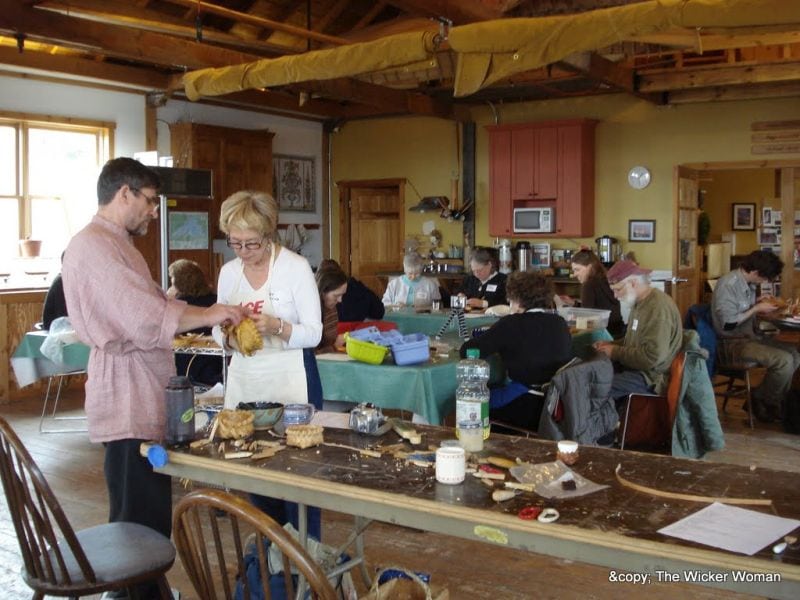 I was one of Vladimir's 15 students that weekend in March of 2010, up at North House Folk School in Grand Marais, Minnesota. Five of us were long-time North House basketry teachers, but none of us had ever worked with Russian birch bark (directly from Russia, flown over with Yarish), nor had we experienced his teaching techniques before. He only demonstrates and talks about the baskets and does NOT give out patterns for you to follow along.
Until that March weekend, I had only made birch bark vases to teach in my classes–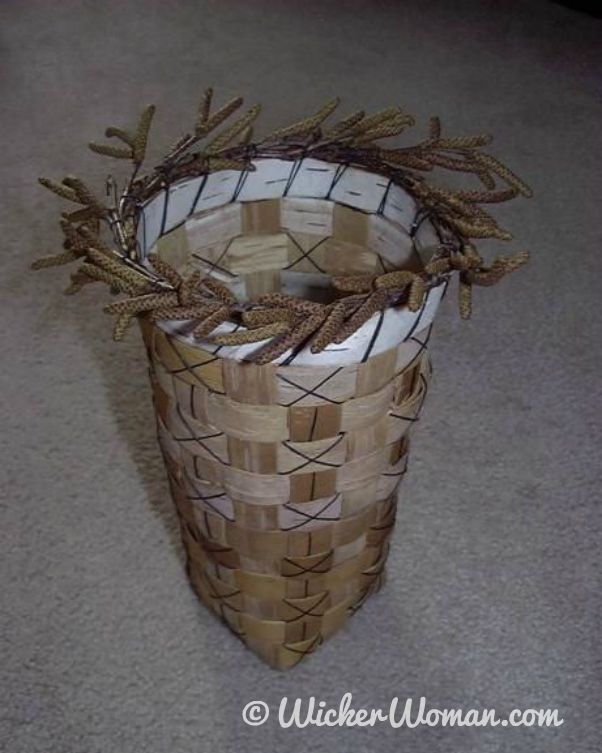 Birch bark antler baskets for exhibitions and gallery sales–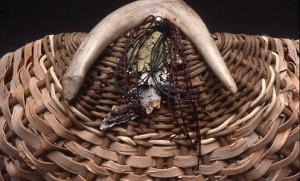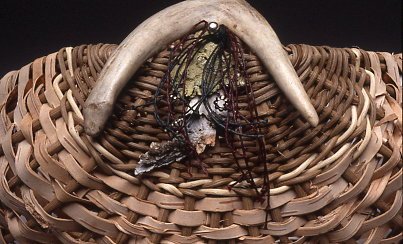 This birch bark antler basket below was in a two-year traveling exhibit called, "All From One Birch" presented by North House Folk School featuring their instructors that teach birch crafts at the folk school.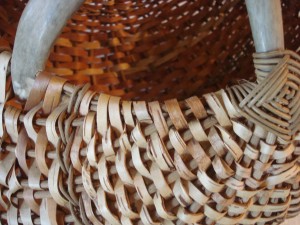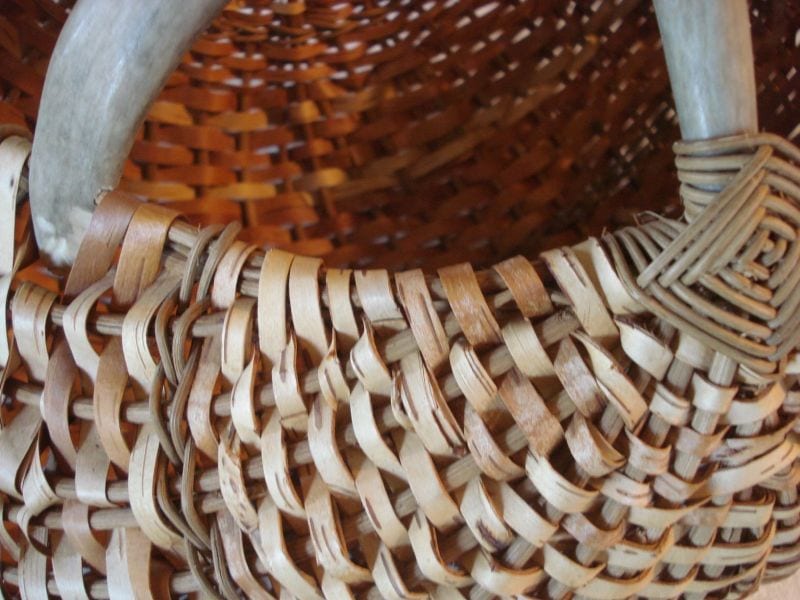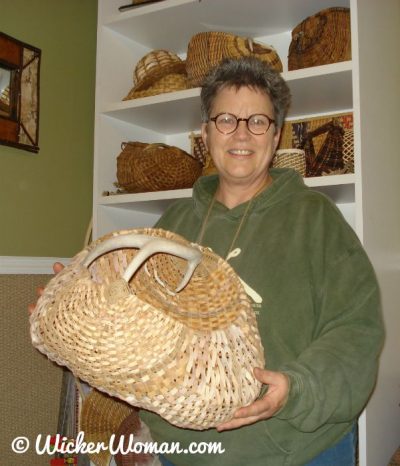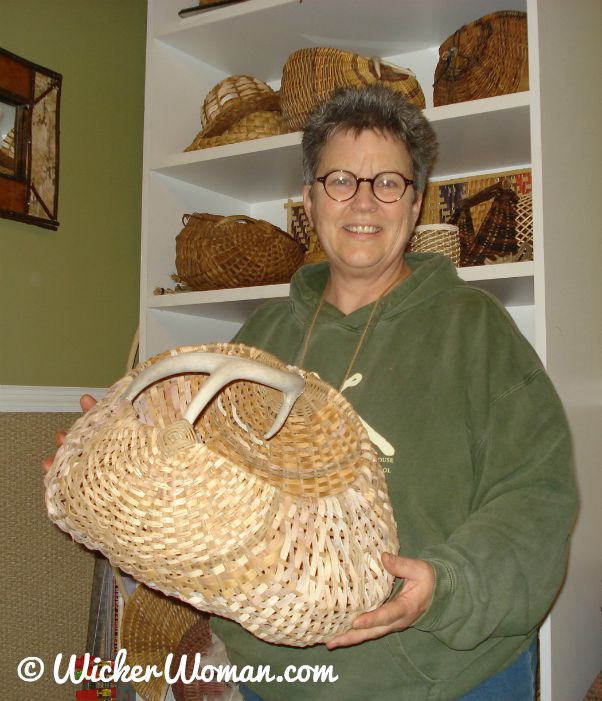 And I also make and teach birch bark basket necklaces around the country–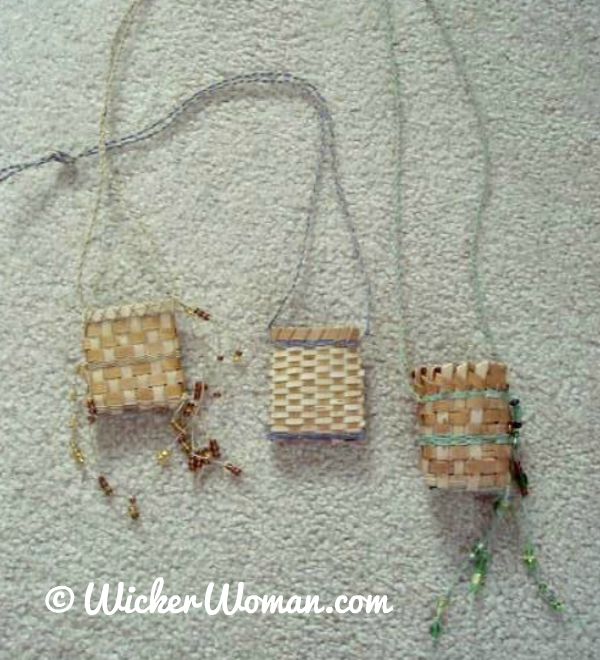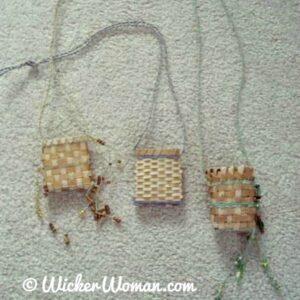 And then I was fortunate to be there at North House Folk School to meet Vladimir and weave two marvelous birch bark baskets made using Russian birch bark. What a pleasure, something I will remember forever and be fortunate to have experienced.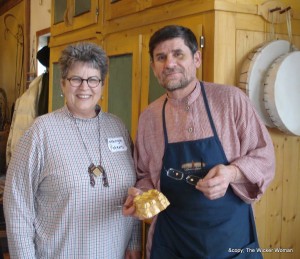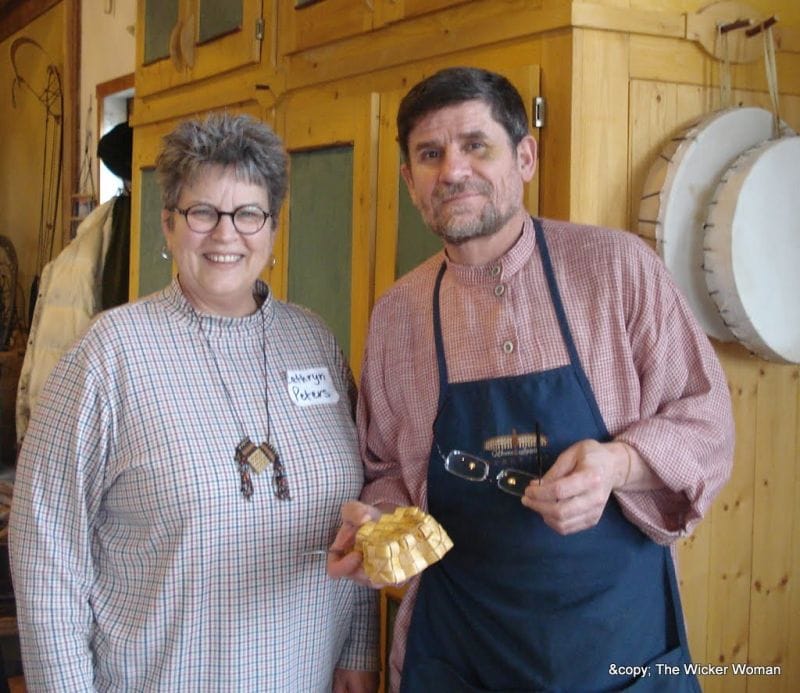 [signoff]