WEDNESDAY WICKER WISDOM–How to choose the chair caning hole.
What in the world is she talking about, you might ask? But if you're a chair caner, I bet you already know what I'm talking about, right?
Whenever you are weaving a traditional hole-to-hole cane chair seat, there will be times when it's up to the weaver to decide what holes to skip and what holes to double up and put the "fish heads" in. Whaaaat???
"Fish heads" are created any time two strands of the same diagonal weaving step go into the same hole. When the two strands are in the hole, it looks like the profile of a fish's head, so that's why the name.
And in order to maintain the "X" pattern created by the next diagonal, the weaver has to determine what hole to put the strand in to make that happen all down the side, front or back rails.
Then as you finish weaving this diagonal and apply the second, going in the opposite direction, the "X" will take form. More to follow in coming blog posts and videos!
Stay tuned for more… Happy Weaving!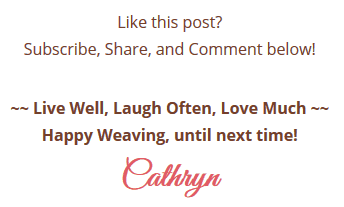 LIKE THIS POST? Subscribe to get updates!