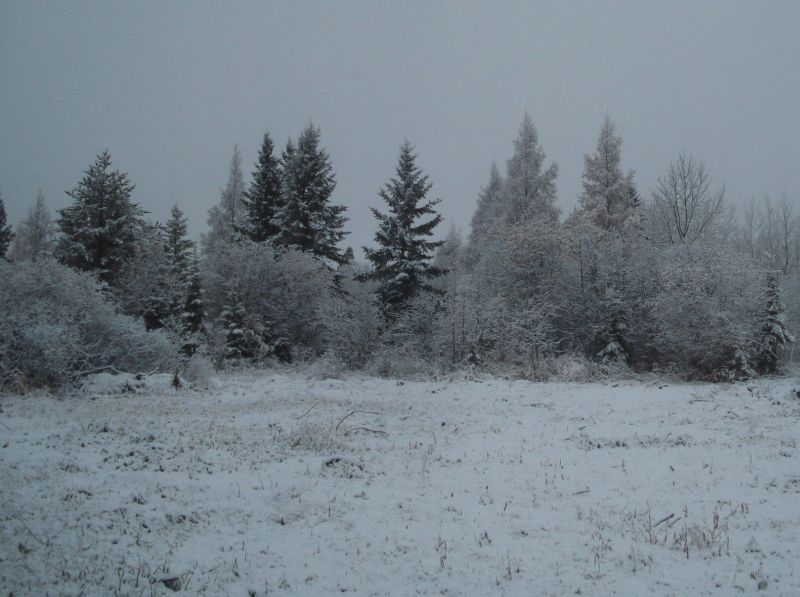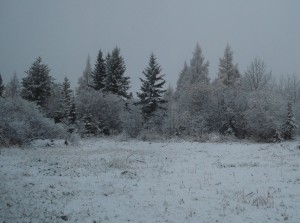 When I got up this morning at 5 a.m. to make breakfast for hubby before he headed off for work, I thought the kitchen/living room felt exceptionally cold.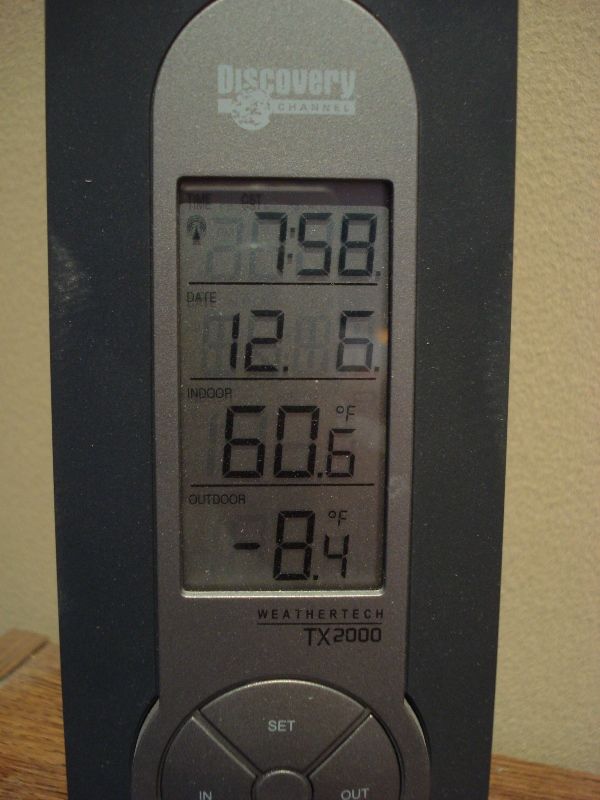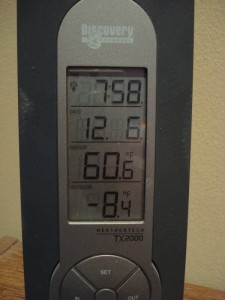 Sure enough, that indoor-outdoor themomoter we have sitting on the bookcase read 59° inside and -8° outside! Only has changed one degree from 5-8 a.m. when I'm doing this post.
This is our first sub-zero temperature for 2011, which made me wonder when the lowest temperature was last year. So rather than digging out my journal calendar from last year, where I register all the temperatures (and my fluctuating weight), I did a search on the archives from my blog.
Came up with this one from December 12, 2010. Read and enjoy and be thankful if you live in a warmer state than us up here in northern Minnesota!