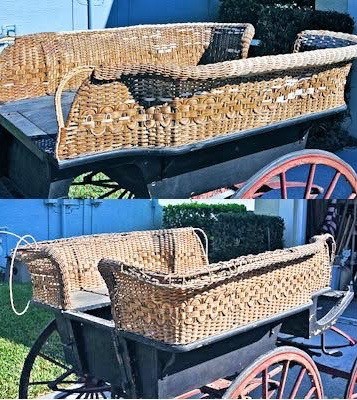 Saint Albans, VT 05478, United States
Trinity, FL 34655
8 South Main Street
Saint Albans City
Vermont
05478
US
At ThatWickerGuy.com we buy, sell and restore Quality Antique American Wicker Furniture from the 1880's to the 1930's and Adirondack Great Camp furniture, with a few outstanding exceptions.
We specialize in Bar Harbor, Victorian and Deco pieces. Our restoration is professionally and painstakingly accomplished with every piece that comes into our shop.
Looking to buy a particular piece? If we don't have it, we will utilize our extensive network of wicker dealers and other sources and obtain it for you!
Now with two locations, Vermont in the Summer and Florida in the Winter, we can more effectively meet your Antique Wicker Furniture purchase and restoration needs.
Saint Albans, VT 05478 (summer) | Trinity, FL 34655 (winter)
How can we help you with your antique wicker furniture needs? We are happy to work with you or your decorator in developing your decorating plans. Have a question? Give us a call! We personally answer all phone calls.
Visit our website ThatWickerGuy.com to see our extensive inventory of Antique Wicker and Great Camp Furniture, and our restoration and repair services.
(FL 1/1/20)
(VT 3/1/20)
Business Owner
Wayne and Kathie Gonyea
Business Hours
By Appointment