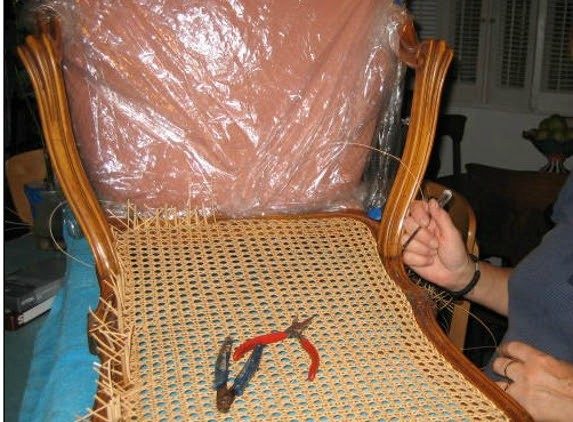 Fort Lauderdale, FL, 33301, USA
599 East Broward Boulevard
Fort Lauderdale
Florida
33301
US
Barbara's Caning and Weaving, also known in the region as Broward Furniture Refinishing & Caning is located in Fort Lauderdale and has served Broward County and the surrounding area for over 25 years, reweaving chair seats.
Owner Barbara Marx, started weaving many years ago when she needed her own four chairs re-caned. She was living in New York City at the time, in the 1980s, and decided to learn the chair caning craft on her own.
Barbara liked caning so much that she later went into the seat weaving business, providing services of hole caning, pressed cane webbing, paper rush and repairs to wicker furniture, too.
Always up for a challenge, not only do we work on chair seats, but also love seats, benches, and even cabinet doors on yachts!
Our services also include repair and re-gluing of chairs. We do work for several local antique dealers in Florida and New York, too.
Call or email today so we can discuss your chair caning needs. Then we'll set up an appointment and give directions to our shop!
(4/01/23)
Business Owner
Barbara Marx
Business Hours
BY APPOINTMENT ONLY