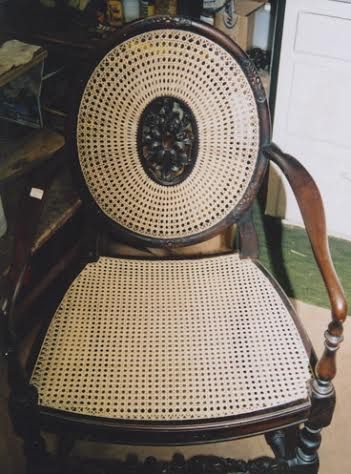 530 Moul Avenue, Hanover, PA 17331, USA
530 Moul Ave.
Hanover
PA
17331
B-Reseated Chair Weaving has 25+ years experience in all forms of woven seating repair & restoration: hand cane, pressed cane, fiber rush, natural rush (hand-twisted & pre-twisted), Danish cord, splint, leather, etc.
We also offer our customers stripping and refinishing services and free estimates.
Our customers include:
PQ Brands/David Iatesta Studios in Stevensville, MD
Martin's Chair Company, New Holland PA
McLain-Wiesand Home Furnishings, Baltimore MD
The Dobbin House Restaurant, Gettysburg PA
Our seat weaving work for Smilow Design has been featured in Martha Stewart Living (September 2015) and Elle Decor (December 2014).
Charter & Business Member of The SeatWeavers' Guild Inc.®
(SUB-9/19 TC)
Business Owner
Bill Brick
Business Hours
By Chance or Appointment