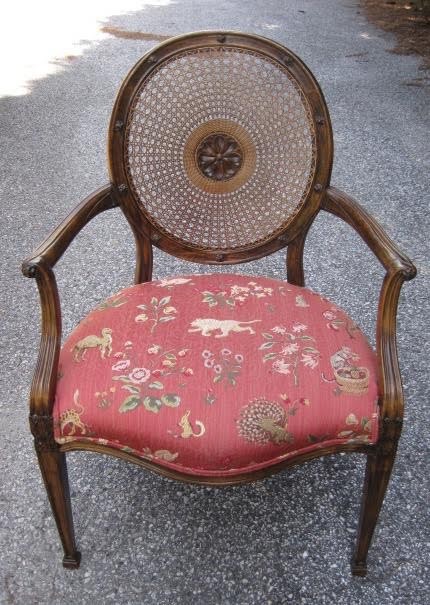 PO Box 681
Riderwood
MD
21139-0681
Chairperson-Antiques–Owner Mical Wilmoth Carton is a chair seat weaving expert with 45+ years of seat weaving experience. She specializes in the repair of all types of hand woven furniture including:
Hand and Machine Cane
Danish Cord and Danish Weave Cane
Fibre, Natural and Pretwisted Rush
Shaker Tape
Binder Cane and Porch Weave
Hong Kong Seagrass
Cotton Cord
Wicker & more!
Please visit the "Chairs" page on my website for additional pictures of chairs reseated over the years. Contact by phone or email is welcome.
Founder & Cottage Member of The SeatWeavers' Guild, Inc.®
(2/01/23)
Business Owner
Mical Wilmoth Carton
Business Hours
By Appointment