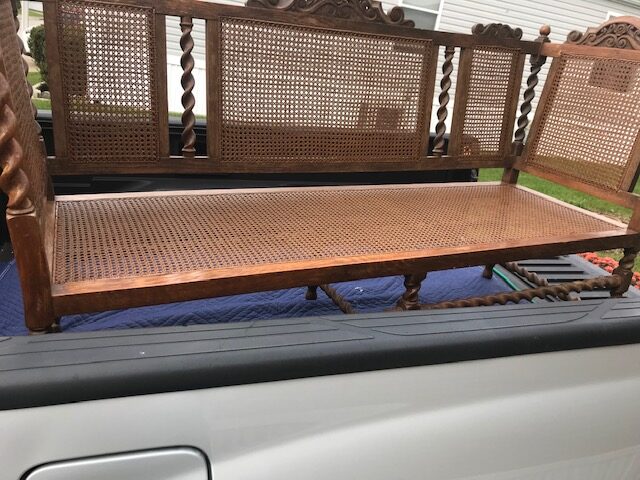 32 Birch Row Drive, Delaware, OH, 43015 USA
24 Birch Row Drive
Delaware
Ohio
43015
US
Chair caning expert Helen Cribbs, owner of Chairs Caned in Delaware, OH (2019 new city location) provides experienced and fair priced handwoven and pressed cane, plus wide binding cane in several patterns. (I now refrain from taking on wicker & fibre rush).
I have been in this business for over 30 years and since I work from home so my pricing stays reasonable. When possible, I offer pick-up and delivery within a reasonable distance from my shop.
Several furniture refinishers and upholsterers in Dayton, Columbus, and Tipp City, Ohio keep me busy honing my craft.
Visit my website where you will find several patterns for the DIY chair seat weaver. The 7-Step Strand Caning pattern is especially detailed with diagrams. All are free to download and use.
(11/1/23)
Business Owner
Helen Cribbs
Business Hours
Open by Chance or Appointment