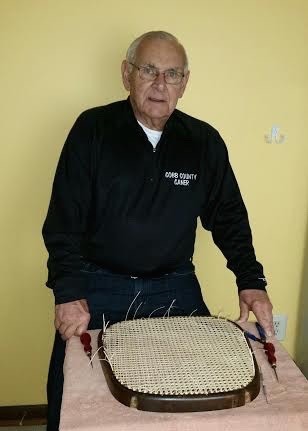 4340 Springwood Court, Marietta, GA, 30068, USA
740 Horse Cove, Highlands, NC, 28741, USA
400-410 Main Street
Highlands
North Carolina
28741
US
East Cobb Caning is a home-based seat weaving business in both Georgia and North Carolina.
Winter location is Marietta, GA Nov-Mar/Summer location is Highlands, NC Apr-Oct.
Services include hand caning, pressed caning, binder cane, flat oval cane, porch rockers, Danish cord, flat reed and rush. Also regluing and minor repairs available.
Member of The SeatWeavers' Guild, Inc.® (TSWG)
(1/1/23)
Business Owner
Richard Grove
Business Hours
BY APPOINTMENT ONLY
Marietta, Georgia, Highlands, North Carolina