#Throwback Thursday–Here are a few pix of my first paper rush chair seat that I wove in 1975!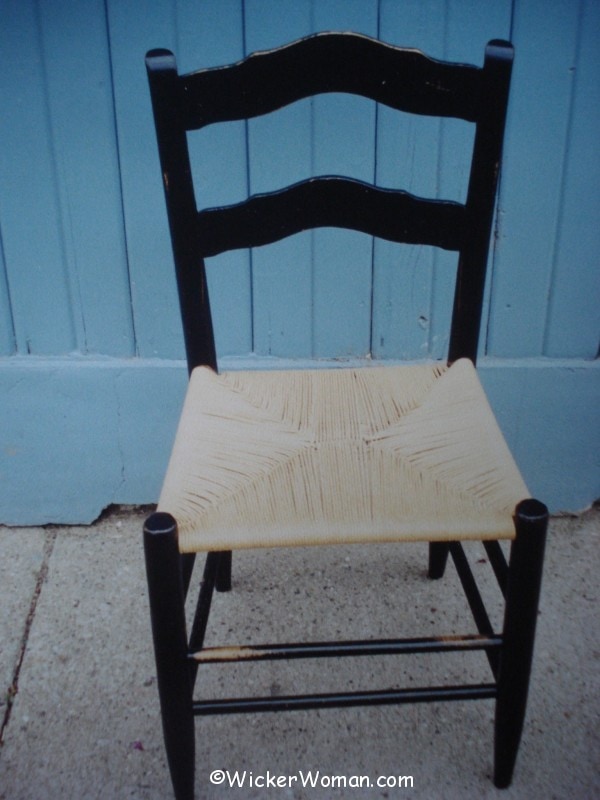 My mother-in-law asked me to weave the rush seat on her chair, knowing I was into refinishing antiques. She had done some chair caning herself but didn't want to learn how to weave rush seats, so thought I'd like the challenge.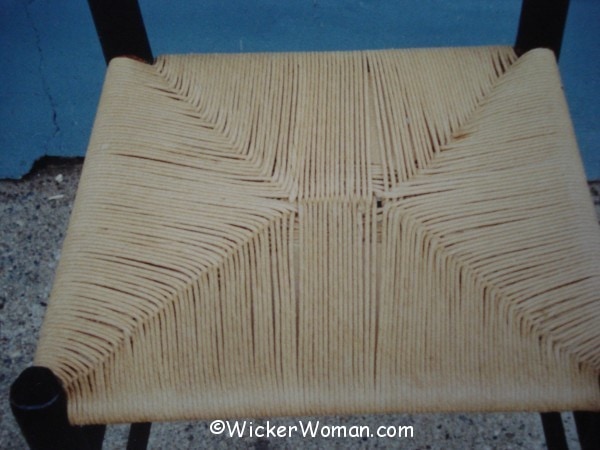 MIL had the chair frame that was missing the seat. She had already bought the #4 paper fibre rush, which was really too small in diameter, should have used either #5 or perhaps #6 instead. And she had a magazine article with instructions on how-to weave a paper rush seat, so I was all set!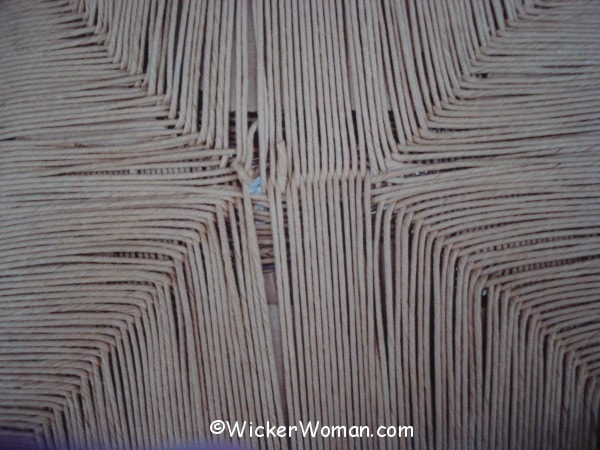 Since I also had my infant son to care for and my husband, it took quite a while for me to complete the chair seat. And as you can tell from the photos, my efforts were far from perfect!
There were big gaps, strands crossing over other strands, and poor splices or joins in the material, made at very conspicuous places.
But as we all know, we learn by our mistakes and everyone starts with their first chair seat weaving attempt. We were all beginners once and must give ourselves permission to explore and take on new challenges.
RELATED: Starting a paper rush seat
Since weaving paper rush and natural cattail leaf rush were the only types of seats I worked on for about that first year, my weaving skills improved considerably.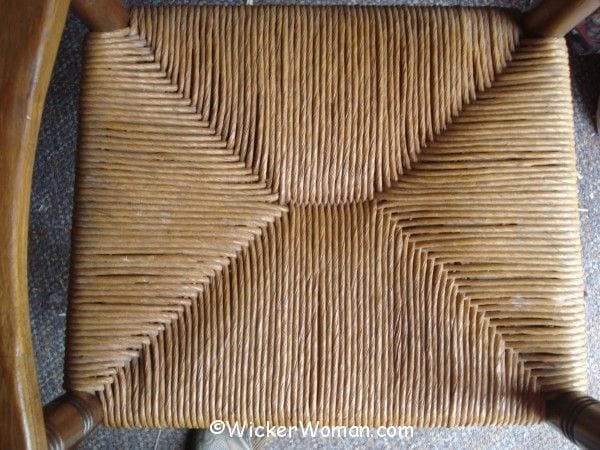 As you can see by the pictures of the paper rush youth high chair I wove in 1976, there are no big gaps, strands are not crossing over each other, and there aren't any visible splices or joins.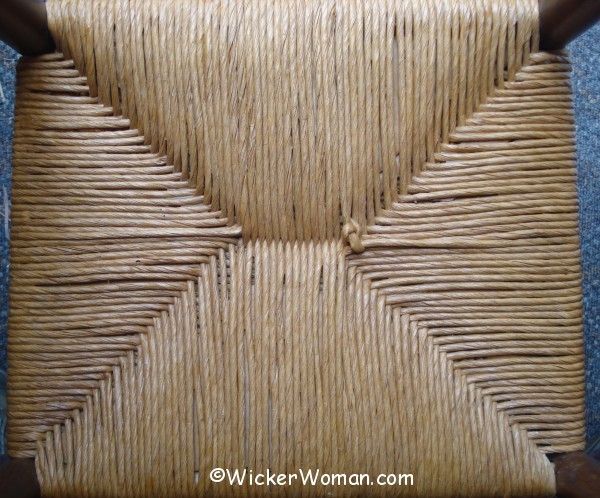 We used this handmade walnut youth high chair with the paper rush woven seat for many, many years first with our son, then with our daughter. And now it's gone through all three of our grandchildren.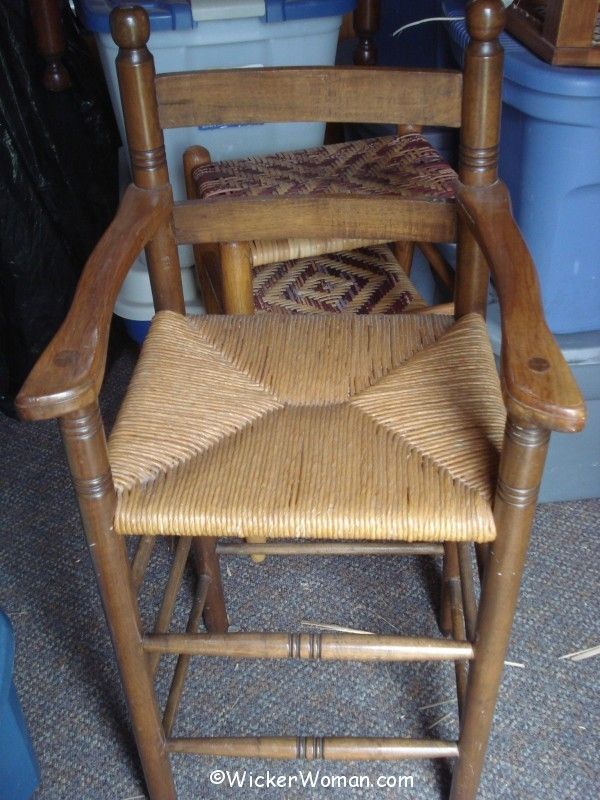 It's in just as good of shape now as it was when new, except for a few spills and I think one of our puppies chewed on a leg at some time, leaving some teeth marks.  Now, this beloved paper rush chair is waiting in storage for the next grandchild or two!
RELATED: Joining paper rush using hog rings and pliers
Do you have pictures of your first seat weaving attempts? Care to tell us about them? Love to hear your stories, too.