Well, this topic of joining paper rush strands using hog ring pliers is one that I thought I'd already covered here on the Weavin' Wicker Woman blog, but I can't find one single post on it, so here goes…
---
This page may contain affiliate links so when you make a purchase through one of these links, I receive a small compensation without any extra cost to you.
---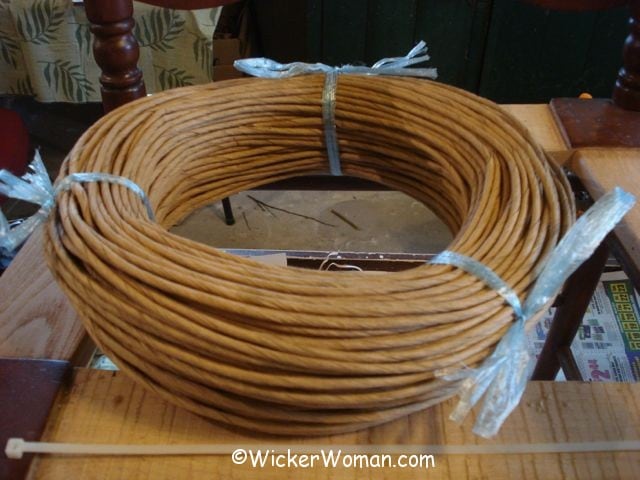 Back in 2010 at the 3rd Annual Gathering of The SeatWeavers' Guild, Inc.® at Tillers International in Scotts, Michigan, one of our members, Jan Stansell from Georgia, introduced a time-saving tool she uses when weaving a paper fibre rush chair seat.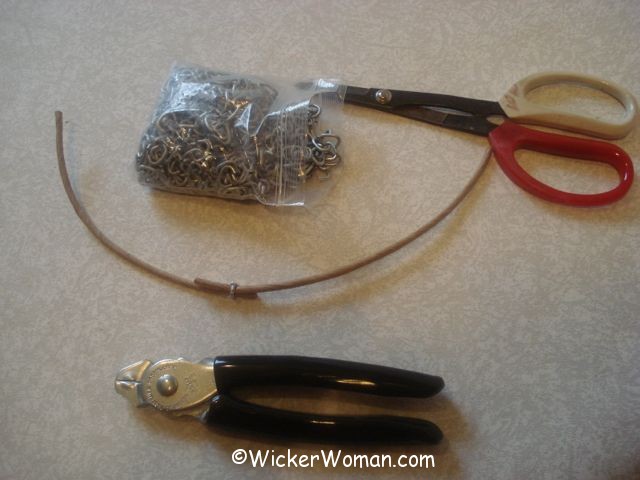 Until seeing and trying this method, I had always unraveled the end of the old strand, applied some carpenter's yellow glue to it and then placed the end of the new strand in the old and rewrapped the two strands together.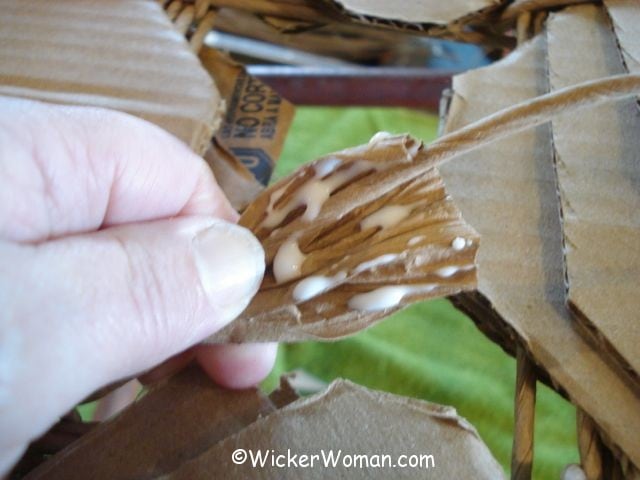 Then I would hold the splice until the glue dried, using a snap clothespin. I was careful to do all this splicing inside the gussets or pockets created on either the front, back or side rails, so they would be hidden by the weaving and never exposed to view.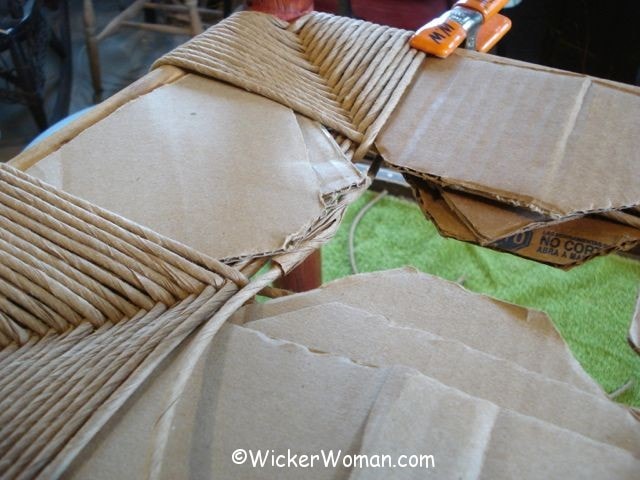 Now, I use this quick and dirty way of joining paper rush using hog ring pliers and 3/8″ rings, saving me a bunch of time and messing with the glue!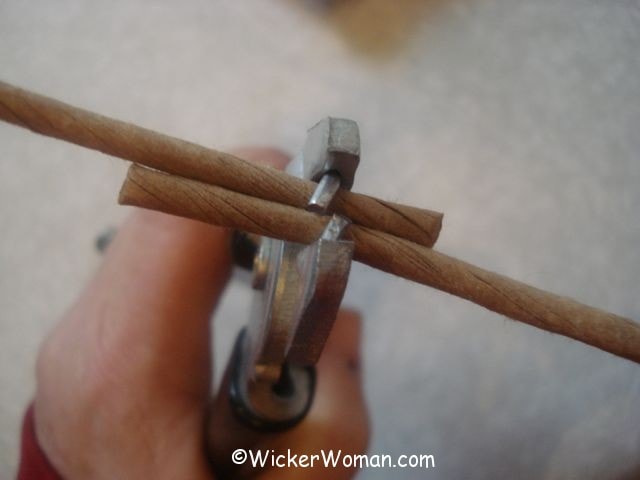 Be sure to measure the end lengths of the rush so the join will be inside a gusset or pocket, then take out the little 3/8″ metal clip
, put it in the pliers, place around the two end pieces of the rush splice, and pinch!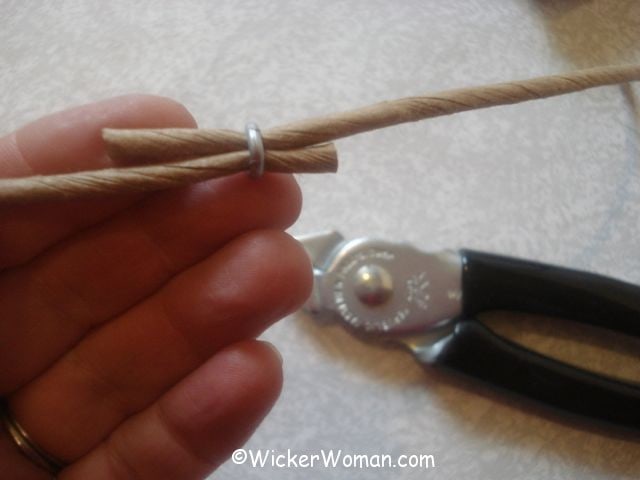 Only takes about a second and there's NO MESS at all. Boom, you're done! Slip the join inside the gusset between the cardboard layers and go on with the weaving!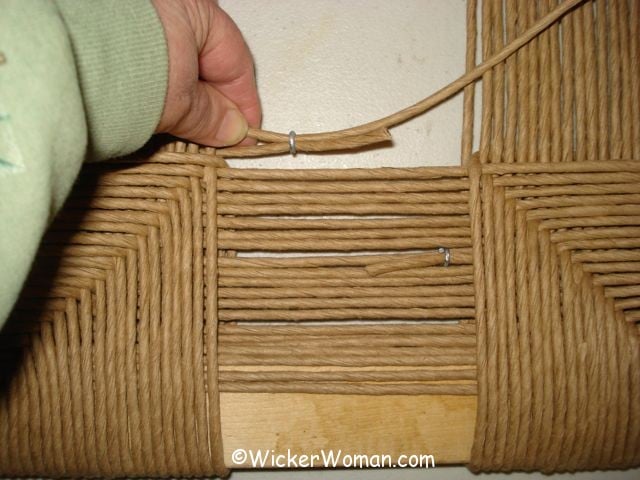 Thank you, thank you, thank you Jan Stansell and the members of
The SeatWeavers' Guild, Inc.®
! We always learn so much at the Gatherings, especially during the
Tools, Hints, Tips and Sharing
workshop/seminar.
Won't you join us this July 25-27, 2014 in Massachusetts at the Old Sturbridge Village for TSWG 7th Annual Gathering and meeting of the corporation? We'll save a seat just for you!™.