A while back I made a post about paper rush seatweaving and the perils of not stuffing the seats with cardboard or something else to protect the strands.  https://www.wickerwoman.com/tuesday-tips-paper-rush-weaving.html
I was having problems with my photo editor on the blog that day, so was not able to post the picture of the seat I was describing. So here are some pictures and reasons to help you get the idea of how and why to stuff the gussets on a paper rush chair seat.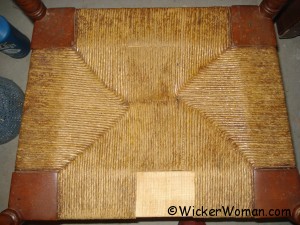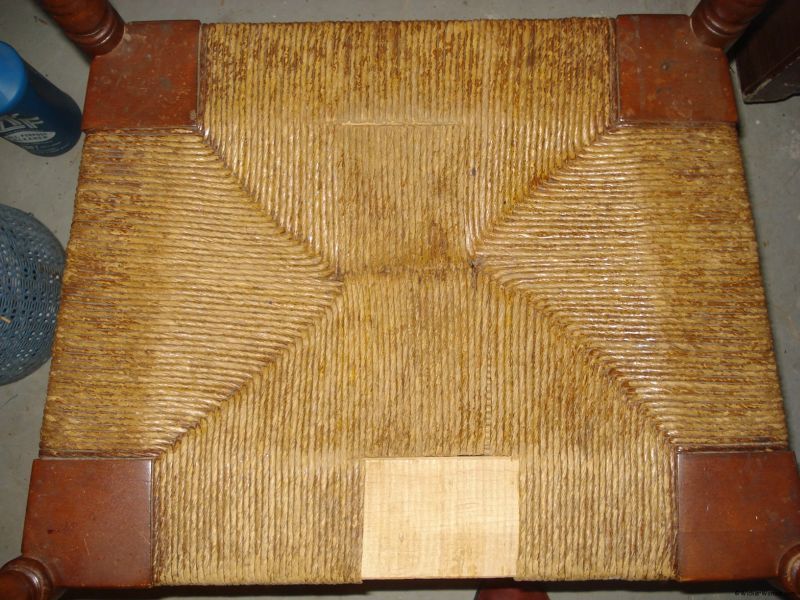 I used a rasp first to soften the edges of the rails, before doing the weaving and adding the cardboard. Then all I needed to do was to add several layers of cardboard triangles into the gussets or pockets of both the top and bottom of this rush chair seat. Then it's protected and keeps the rail from breaking the strands when someone sits on the chair seat.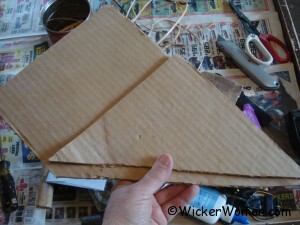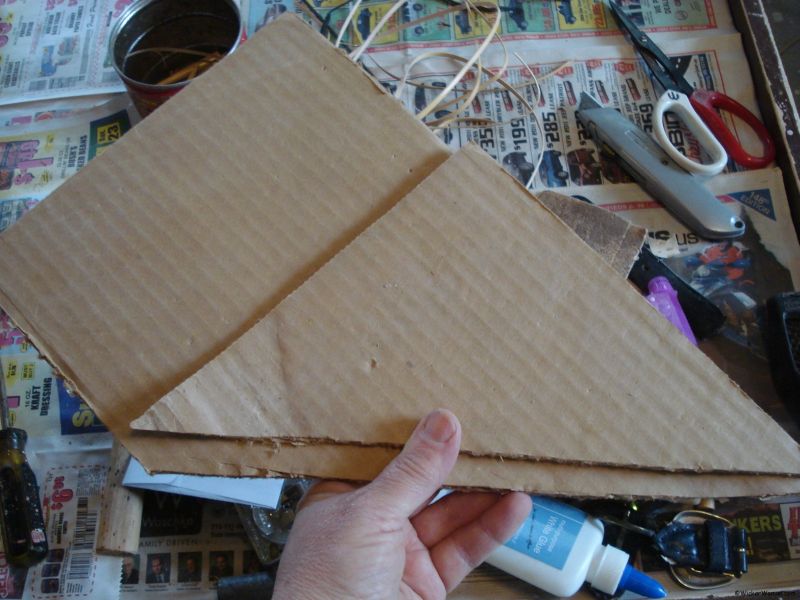 Here's a picture of the four gussets or pockets on the top side of the rush seat, already stuffed with cardboard triangles.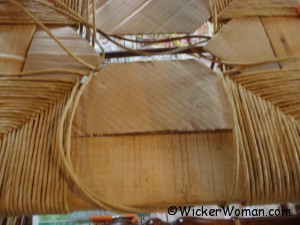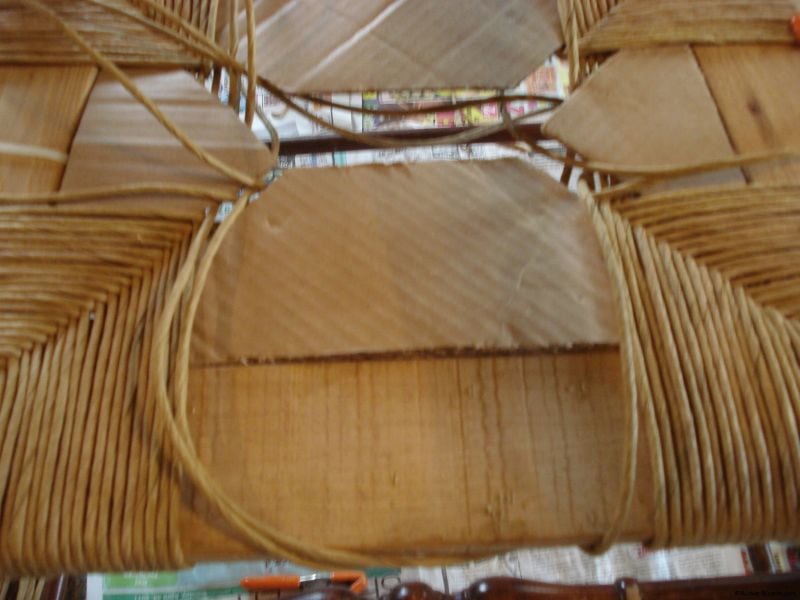 And here's a picture of the bottom, stuffed with the cardboard triangles also. Only one layer of cardboard was needed on both the top and bottom of this chair, since the seat rails were very flat (instead of being made out of round dowels) and the pockets created were rather flat, too.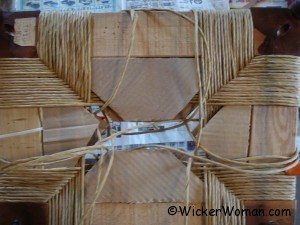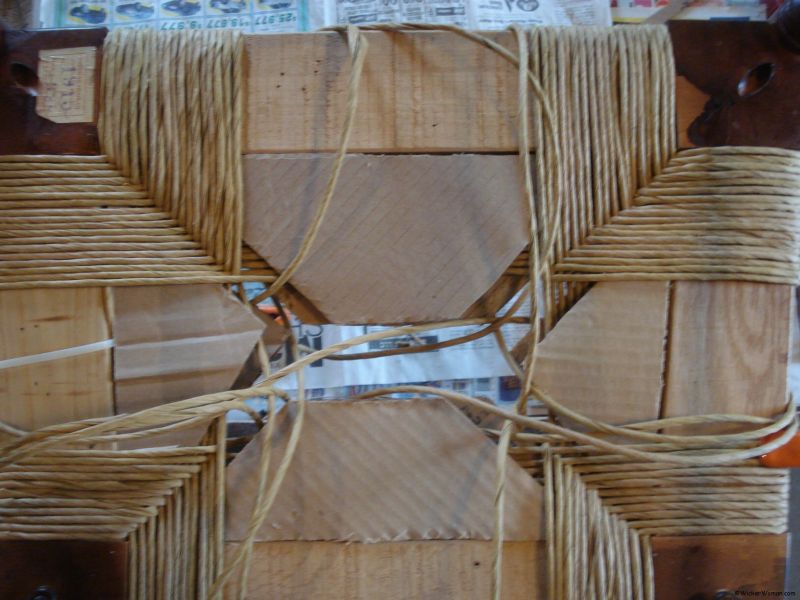 And here's the final completed woven paper rush seat on the 1915 Colonial style ladderback armchair but before the final finish of shellac or varnish was added. Doesn't that look nice?