Why is it that every time I turn around in my studio, something else has materialized into the space? It's as if gremlins come in during the night and wreak havoc on the place, making it almost impossible to get anything creative done.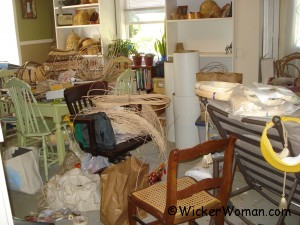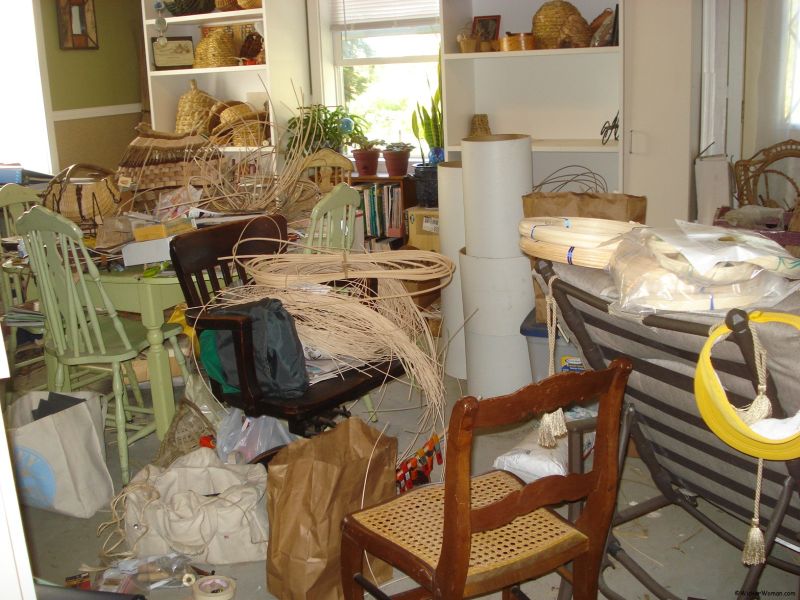 Looks to me like there's some fall cleaning that needs to take place, ya think?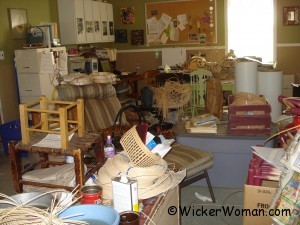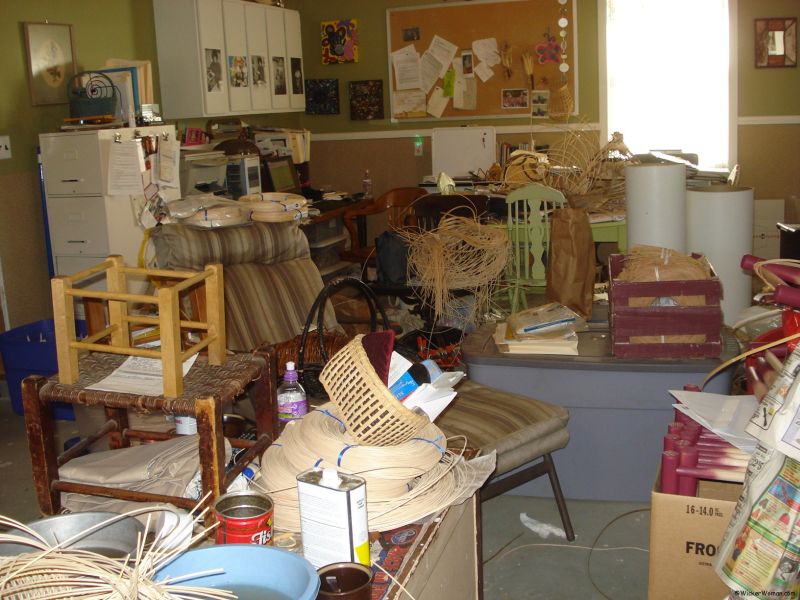 Scored an excellent antique barrister-type oak bookcase over the weekend that will really help with the massive reference library I have going here. But it needs a little TLC first, then it's getting put to use, ASAP! Doesn't it match my antique oak office chair nicely?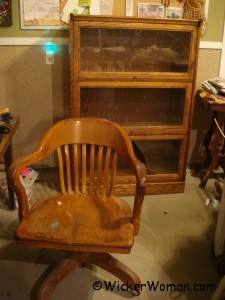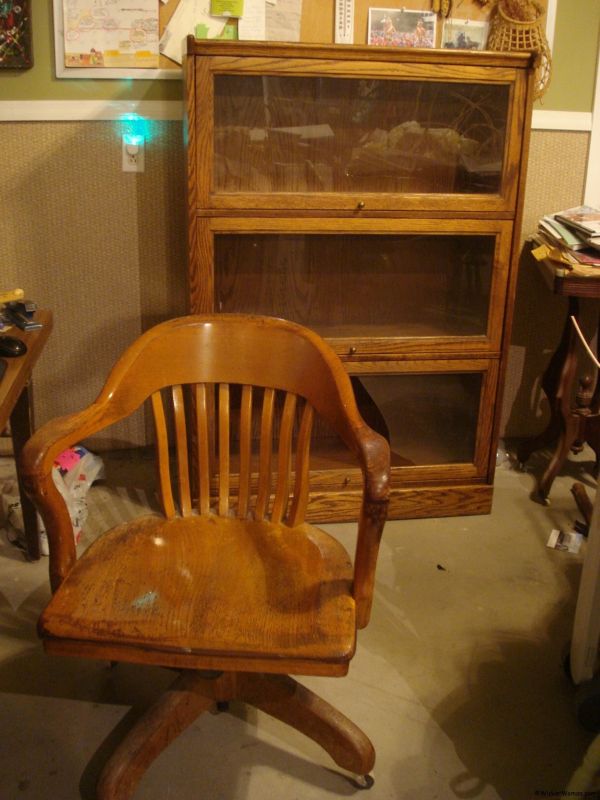 Has glass doors that cover the books so they don't get dusty. I'm not sayin' that there's ever any dust here, mind you… Bottom pane of glass is broken, but will be easy to replace.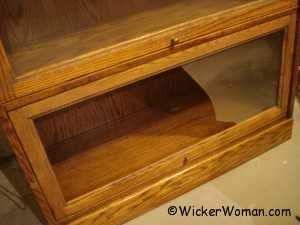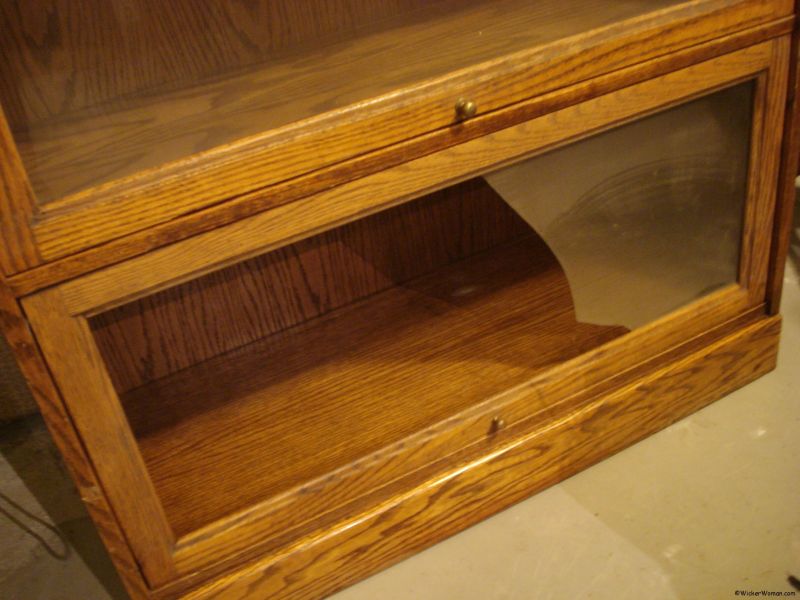 Hubby is putting the backs and new shelves on some other antique cabinets that I've acquired lately, but that's all for another post… Happy Weaving!