Tuesday Chair Caning Tips–You have the seat weaving problems, I'll try to solve them for you!
The Problem: Have you ever seen a broken paper rush seat like this before with all the strands cut on the front rail ? Have any idea what happened here? All rails are flat about 3″-4″ wide and are not round dowels.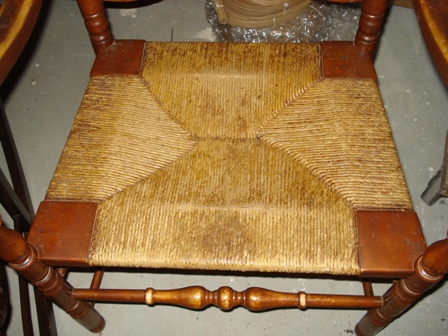 The reason this break in the paper rush happened was because the seat was not stuffed with cardboard at all on the top. And the inside flat rails were not beveled or rounded off. The front rail on the inside edge was so sharp that it actually cut the rush. Can you believe it?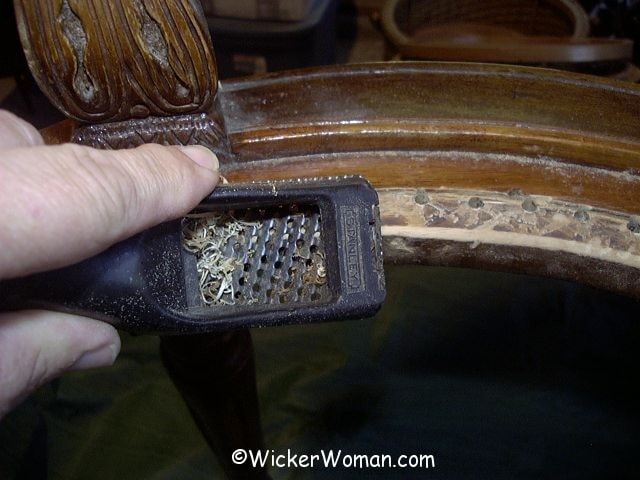 The solution: Round off or bevel all four of the sharp inside rails before beginning to weave the rush seat. Use a wood rasp
, plane or Stanley Surform Shaver
to take the sharp edges off, then go over them with some sandpaper
to smooth.
Then as the next step, be sure to stuff the seat gussets with cardboard triangles on the top and bottom sides to give further support.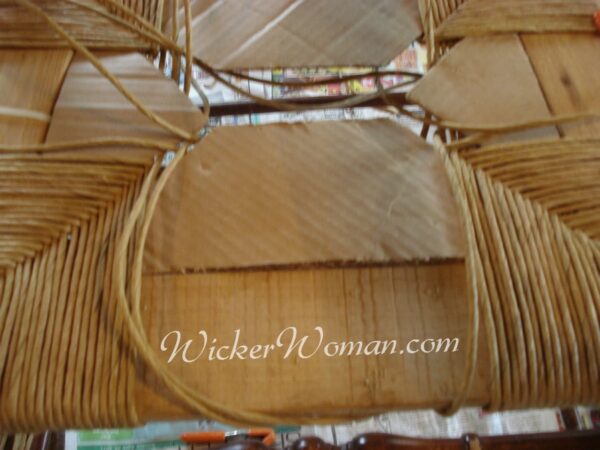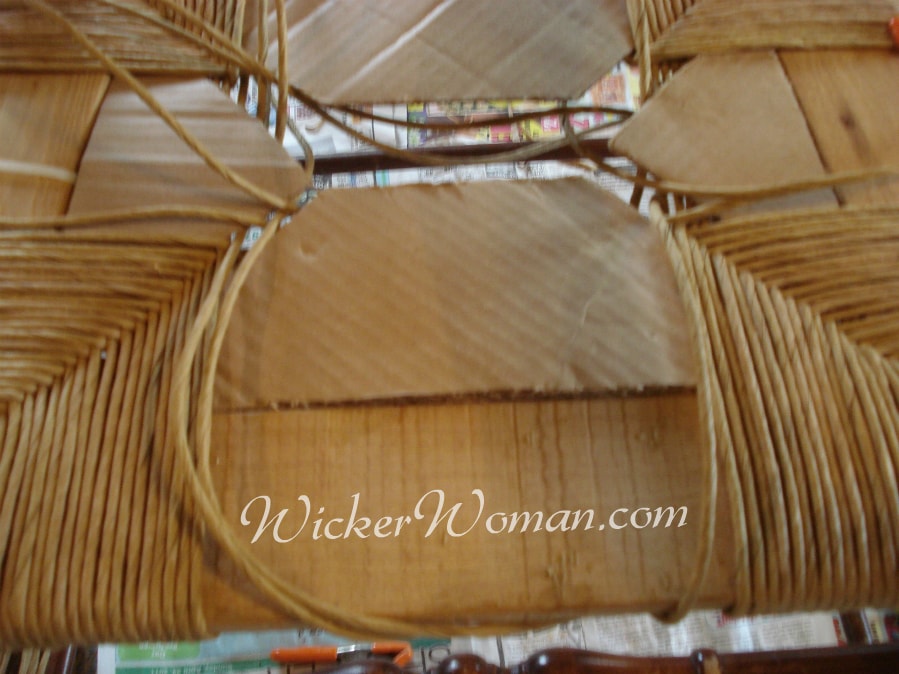 Now you're set, Happy Weaving!