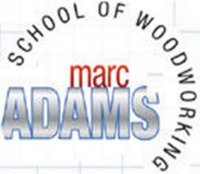 Well, I'm off to see the wizard–the wonderful wizard of woodworking!  Leaving for the 1,600 round trip journey in just a few minutes!
For all of you that are not familiar with woodworking, building furniture and the like, Marc Adams School of Woodworking in Franklin, Indiana is just about the best there is.
My car is packed to the roof with all the footstools my 10 students will be weaving on, along with all the materials and handouts they will need to complete their projects. See Cathryn's Classes to read all about these exciting chair caning classes.
Looking forward to meeting Marc, the staff and all my students. Watch out MASW, here comes The Wicker Woman!