TUESDAY CANING TIP–Skipping Holes and Rows
We've had a lively discussion going on in the Seatweaving & Chair Caning Forum™ recently about the practice of skipping holes and rows while weaving a hole-to-hole cane seat.
Whether the seat is round, trapezoidal or horseshoe-shaped, several of us "old timers" have learned how to take shortcuts and use the strands of cane to their best advantage and are sharing our techniques there.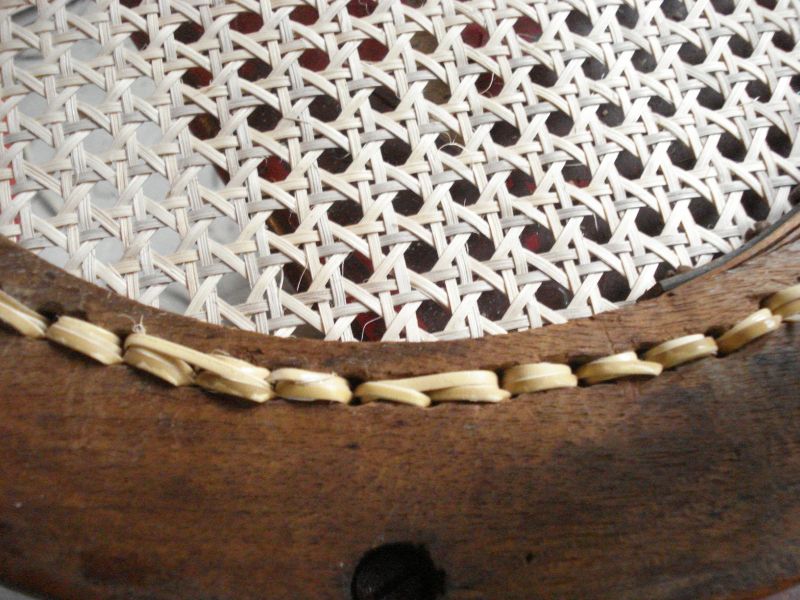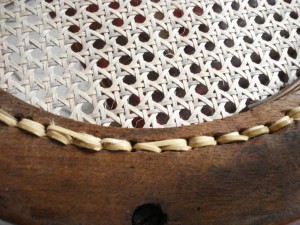 If you are interested in this type of chair caning discussion, be sure to visit our forum and be sure to register so you too, can add your thoughts to the threads.
The how and why of skipping holes
Occasionally I will skip a hole and go into another one nearby to complete that diagonal row, so as not to have to cut a very long strand of cane.
This practice is not recommended for using very often as it is both confusing to the novice and can get messy if used improperly. But I've been at this caning craft for over 35 years and feel confident I can pull it off.
The picture below is of the bottom of a round cane chair and if you look closely you can see that I skipped at least two holes here and maybe even three times. And notice also that there are no knots on the underside of my cane chairs because I use the ending of the cane strands.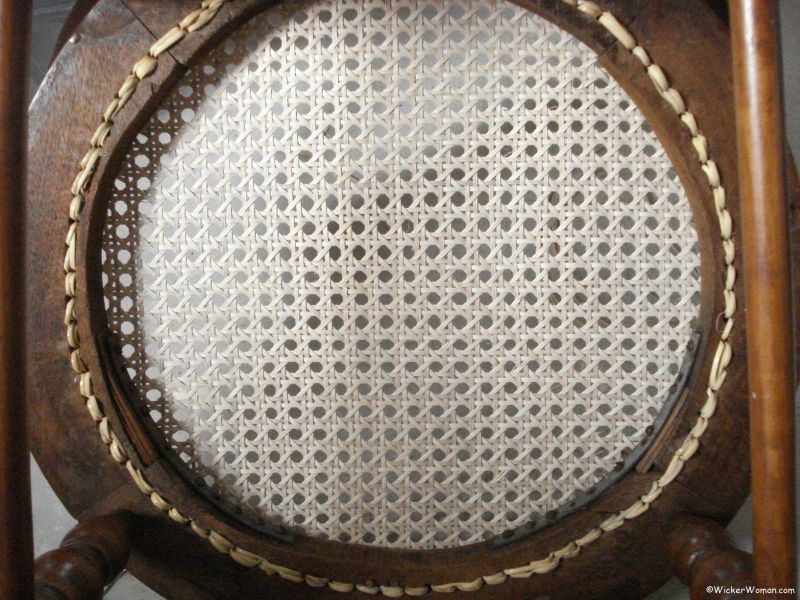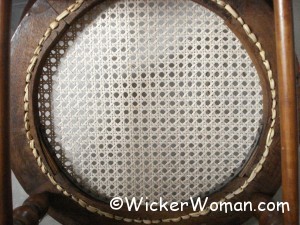 Then too, another trick is to skip entire diagonal rows, to best use your cane strands. Here's a picture of what I'm talking about, although it might not be too clear. But as you'll see, I can begin weaving in the top left corner with a new strand or continue weaving at the top right if I wish.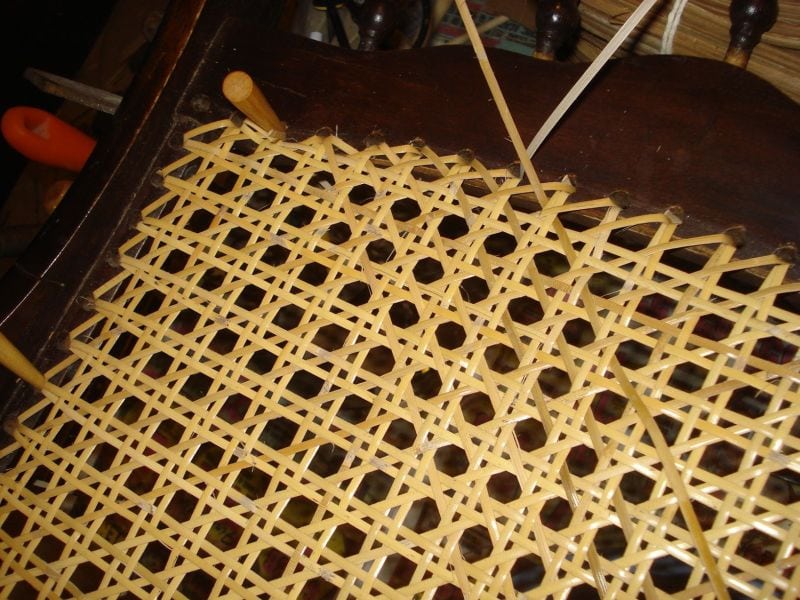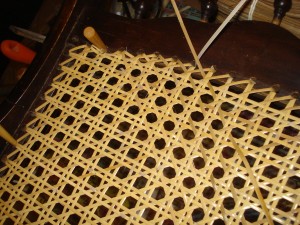 Janet Noall, a long-time chair caner and member of our chair caning forum and founding member of The SeatWeavers' Guild,® Inc. said it best on the forum:
Chair Caning Forum Post–Skipping rows in hand caning
I will be taking more pictures of the cane chair I'm working on now, and will make sure to explain both the "skipping holes" and the "skipping rows" techniques of speeding up your strand cane weaving and making optimum use of the cane in future blog posts.
Check out the Chair Caning Instructions page for complete directions on weaving your first hand caned chair seat! Stay tuned for more!