WEDNESDAY WICKER WISDOM — Weaving willow coffins
I bet that title above for this blog post really took you by surprise, didn't it? Well, yes willow coffins are being woven over "across the pond" in England and have been for many years.
Here's a wonderful video by my friends at The Somerset Willow Company, LTD for you to enjoy!
If you are a long-time subscriber to this blog, you will remember when Olivia Elton Barratt and I visited the guys at Somerset Willow back in 2006. Olivia took me all over England to see basket makers and chair caners, but I especially enjoyed my time down in the Somerset Levels area.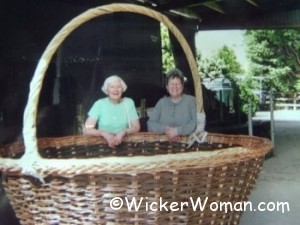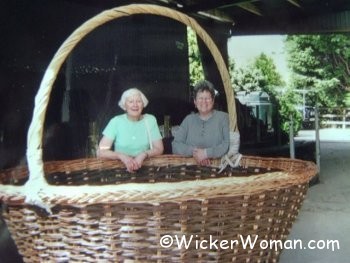 I was there on a McKnight Fellowship, spending ten days visiting and learning about the willow growers and basketmakers as well as the rush and chair caning seat weavers. Here's my first of many posts about that experience.Hello, Hello, Hello return from England
And here are some of the pictures I took at The Somerset Willow Company, LTD with Olivia during our visit in June 2006.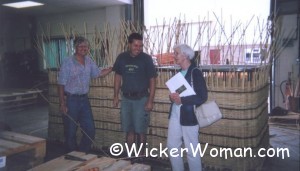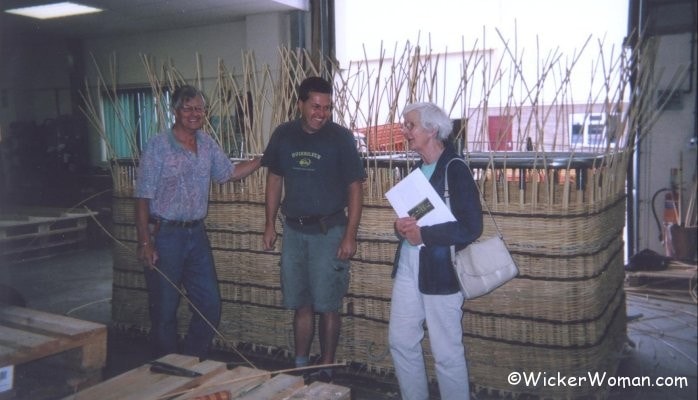 Willow coffin making at The Somerset Willow Company, LTD in 2006.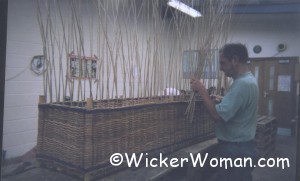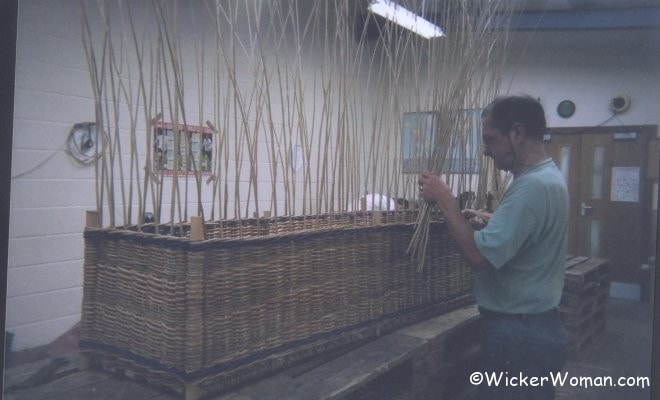 As you can see, my old pictures don't do this very fine company's willow coffins justice.
So I suggest you visit The Somerset Willow Company, LTD website and see for yourself what interesting coffins, furniture, hot-air balloon basket gondolas and basketry they offer.
AND, did you know you can order one of the coffins for yourself or a loved one and have it shipped over here to the USA? Just check on their Order tab. Isn't that just about the coolest thing you've ever heard of? Keeping it green, here too!
My visit to your shop was one of the biggest highlights of my visit and I thank Darrell Hill and his father, Aubrey for spending so much time showing me around and making me feel so very welcome.