April 15-May 28, 2005 — Jaques Art Center in Aitken, MN presents "Art From the Birch," curated by Grand Rapids native and former Forestry Service expert John Zazada. The exhibition features baskets and related items constructed entirely from the birch tree, a prolific northern Minnesota species. Several of my baskets will be included in the show and sale.
For more information contact the Jaques Art Center, 121 2nd Street, Aitken, MN (218) 927-2363 or visit them on the Web at http://www.jaquesart.com or my site http://www.WickerWoman.com/teaching.html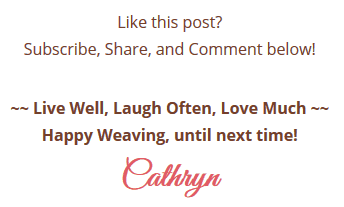 LIKE THIS POST? Subscribe to get updates!
Get access to all the weaving goodies!
Get on the Wicker Woman's Weavings list for valuable emails, blog post updates, events, hints & tips for your weaving delight!