We are having a great time at Lakeshore Willows this week, at the willow basket classes in Ontario, Canada with instructor Anne Mette Hjornholm .
Lene's cultured basketry willow that she grows especially for basketmaking is wonderful. Each strand it long, slender and malleable so it's easy to make sharp turns without breaking. She helps each basketmaker to select the best types and thicknesses of willow rods for every part of the project.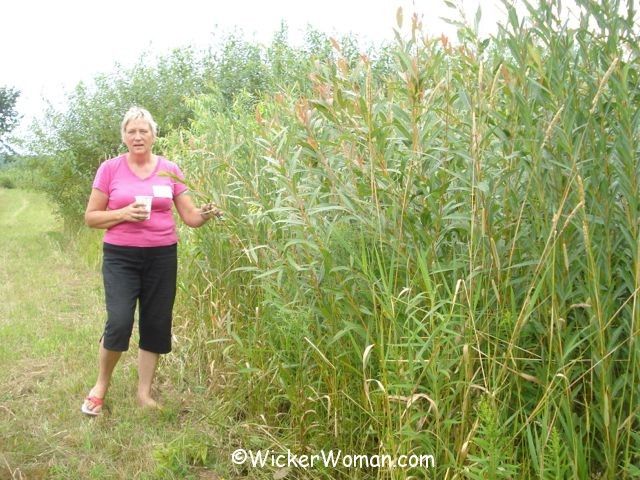 Yesterday the seven of us, students from all over Canada and two of us from the States, wove a Tatza basket, a Polish bread basket that was beautiful.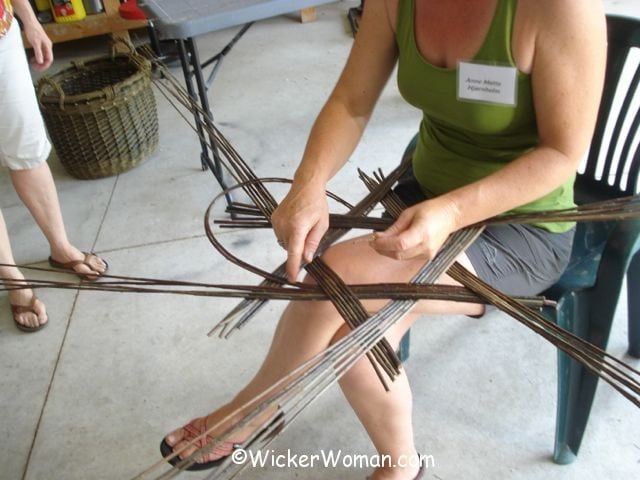 I was able to make two willow Tatza baskets during yesterday's class and looking forward to the new ones today!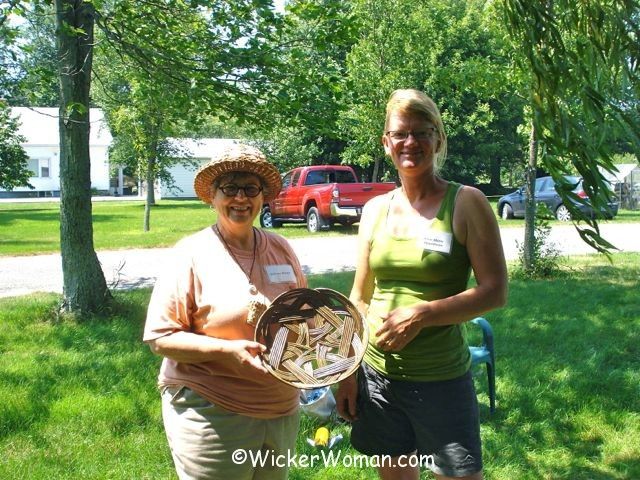 Gotta run, class starts in 30 minutes! Wanted to do this post last night, but big storms were brewing and we lost power at the motel.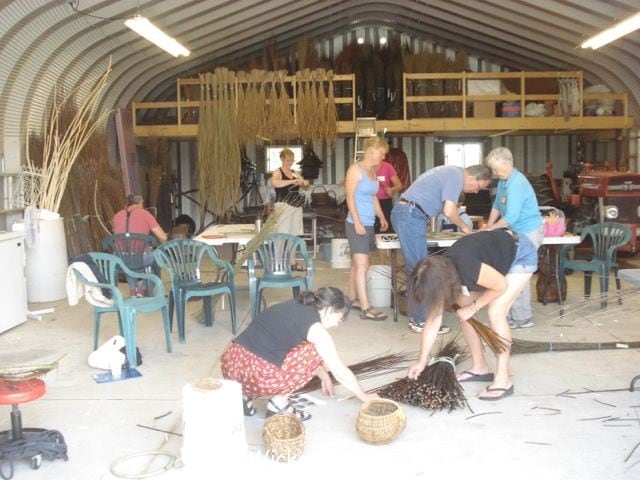 Temps have been in the high 90s for the last week, but today they are supposed to drop and be more comfortable. Thank goodness, because I forgot to bring any shorts! Must get to the store tonight and find some.
What did you think of this blog post?
Leave your comments below and share with your social networks!
~~Live Well, Laugh Often, Love Much ~~
Happy Weaving, until next time!