SATURDAY SUPPLIERS–Is Your Cane & Basket Supply Company Listed Here?
I just want to take a moment here to thank the wonderful Chair Caning & Basket Making Supply companies that are my advertising sponsors here on WickerWoman.com!
Since I DO NOT SELL chair caning and basketweaving materials to the public, I set up the Supplies Directory which lists over 30 businesses that do sell retail, it's their specialty.
Having these companies listed here as a resource on my site greatly improves the quality of information and resources that I can provide to my viewers.
Many of the suppliers have monthly newsletters that they send out, which have helpful hints and tips on weaving. And they also let the customers know of any new products, sale items, discontinued items, classes, events coming up and notices of any new basket weaving guilds that you might like to join.
You will frequently see these suppliers posting to my Seatweaving and Chair Caning Forum also, adding their helpful hints and tips and joining in on the conversations.
And if you are a regular attendee of the basketry conventions, you will run across most of the suppliers listed on the National Cane & Basket Supplies Directory™ sooner or later.
Then you'll be able to speak directly to the cane and basket suppliers and select your special tool, pattern or material in person from their booth. Be sure to tell them you saw their ad on WickerWoman.com and let them know how much you appreciate them!
Are you a cane & basket supply company and don't have your business listed here yet on the Cane and Basket Supplies Directory™?
Then visit the Advertise page and sign up now, become a favorite cane and basket advertising sponsor! It's a win-win situation!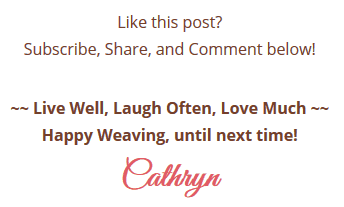 LIKE THIS POST? Subscribe to get updates!
Get access to all the weaving goodies!
Get on the Wicker Woman's Weavings list for valuable emails, blog post updates, events, hints & tips for your weaving delight!