Weaving a willow purse with Catalan Base,
instructor Anne Mette Hjornholm
Another great couple days at Lakeshore Willows in Ontario, Canada, weaving a willow purse with Catalan base.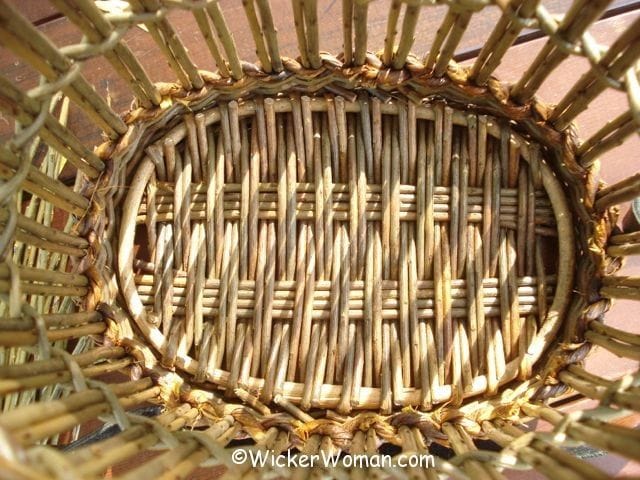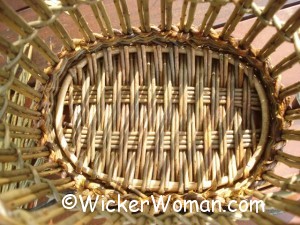 Thank goodness the temperature dropped which made for a very comfortable weaving experience under the big weeping willow tree! Instructor Anne Mette Hjornholm makes it look so simple.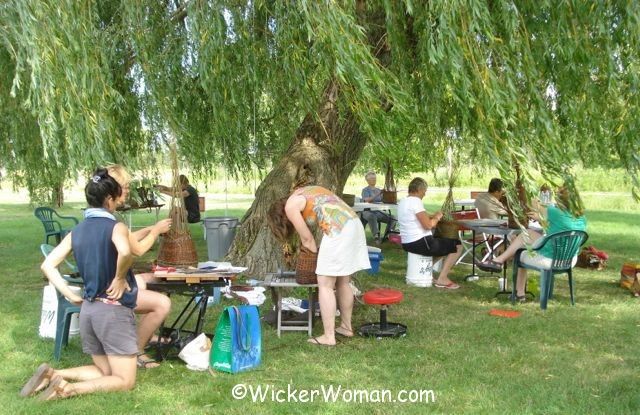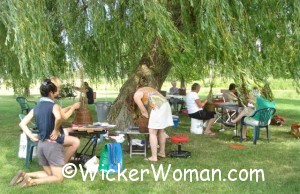 I decided to weave the zig-zag design on my willow purse and started a trend, with several other weavers taking up that design also. I've never done it before, so Anne Mette showed me all the techniques.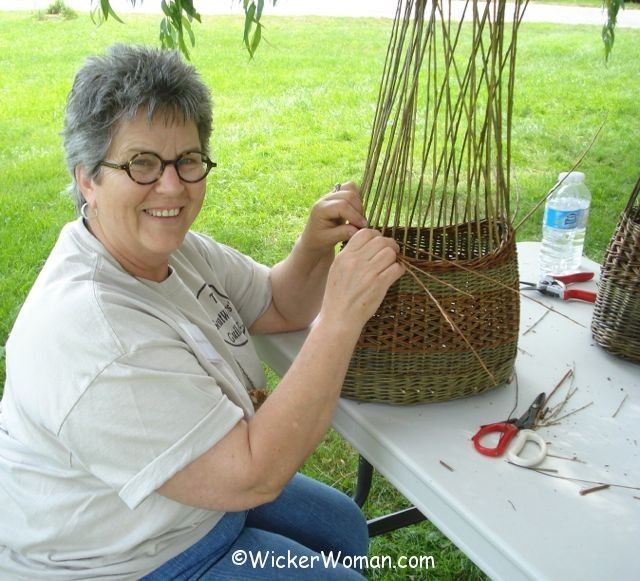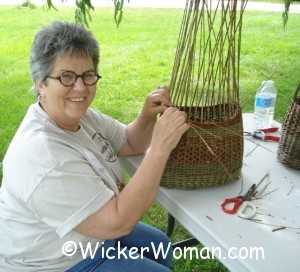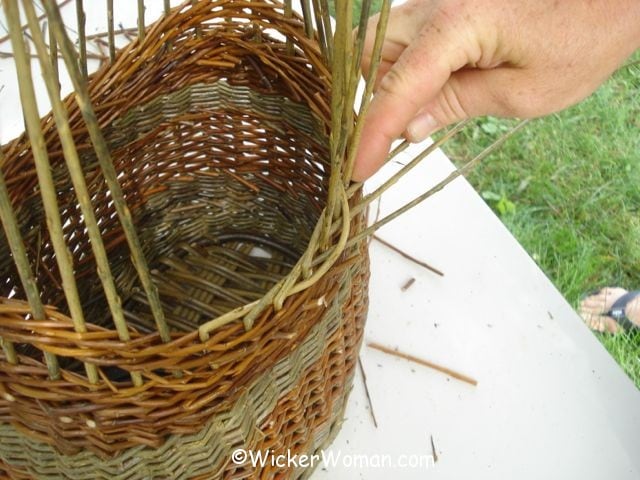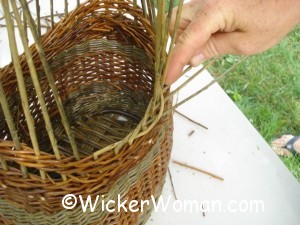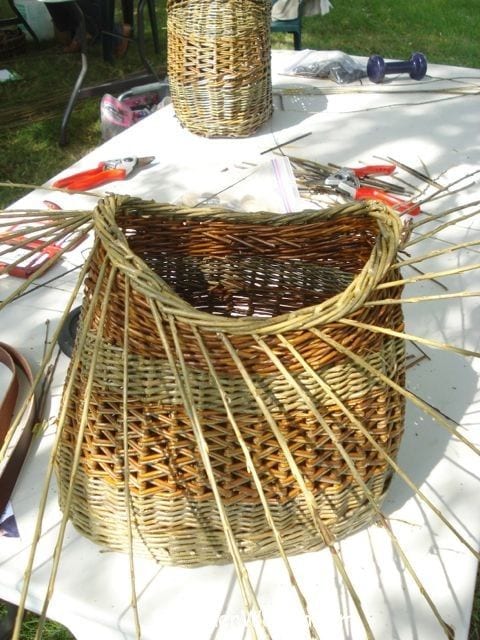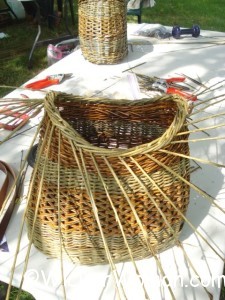 Also attached a leather strap to my purse, but forgot to take a picture of the final project, so will have to take some today.
Off to the frame (rib) baskets today (July 22 & 23, 2013) and tomorrow!
~~ Live Well, Laugh Often, Love Much ~~
Happy Weaving!
Like this post? Share with your friends
and leave a Comment below!