Weaving a willow purse with Catalan Base,
instructor Anne Mette Hjornholm
Another great couple days at Lakeshore Willows in Ontario, Canada, weaving a willow purse with Catalan base.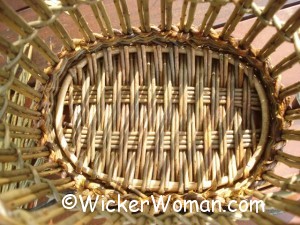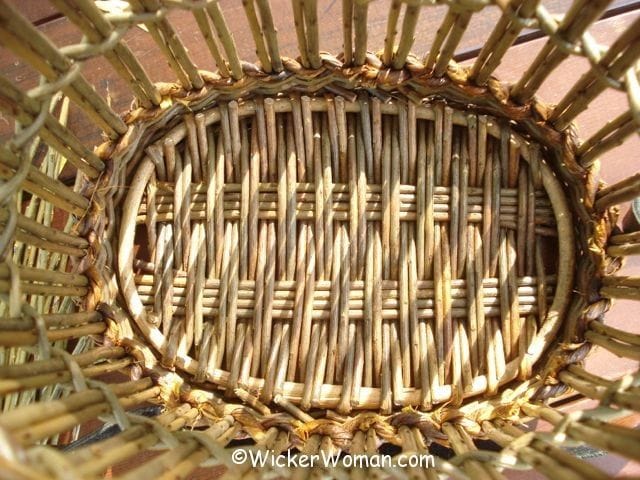 Thank goodness the temperature dropped which made for a very comfortable weaving experience under the big weeping willow tree! Instructor Anne Mette Hjornholm makes it look so simple.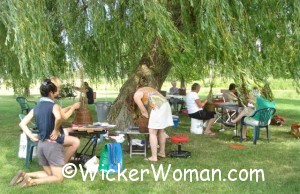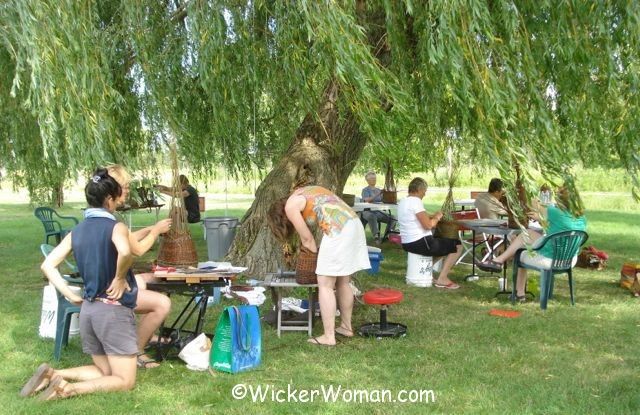 I decided to weave the zig-zag design on my willow purse and started a trend, with several other weavers taking up that design also. I've never done it before, so Anne Mette showed me all the techniques.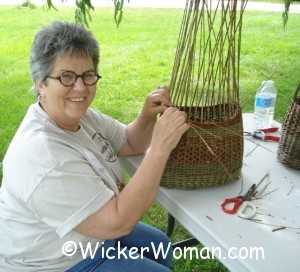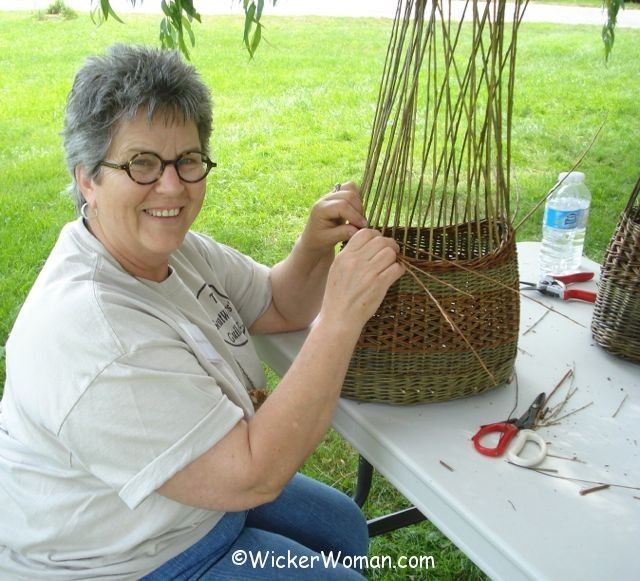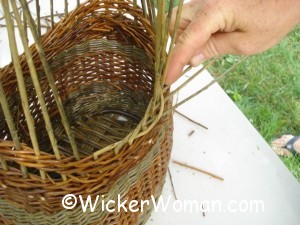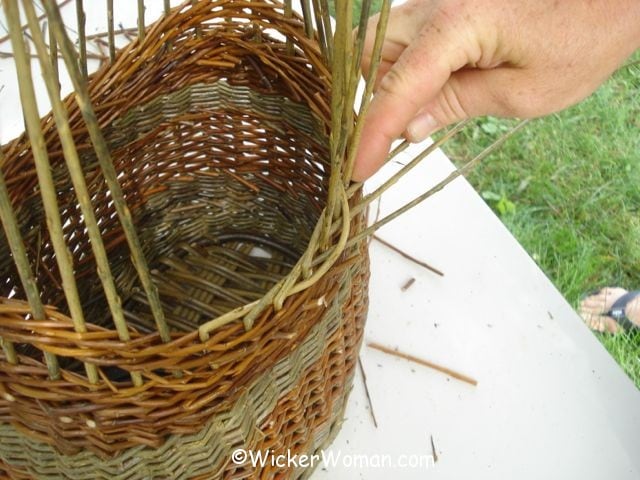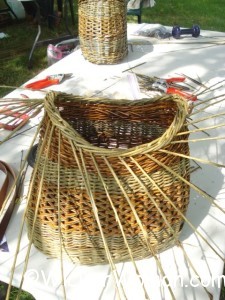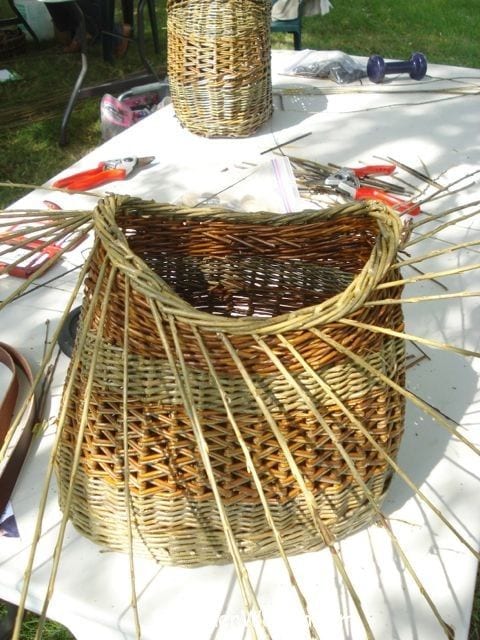 Also attached a leather strap to my purse, but forgot to take a picture of the final project, so will have to take some today.
Off to the frame (rib) baskets today (July 22 & 23, 2013) and tomorrow!
~~ Live Well, Laugh Often, Love Much ~~
Happy Weaving!
Like this post? Share with your friends
and leave a Comment below!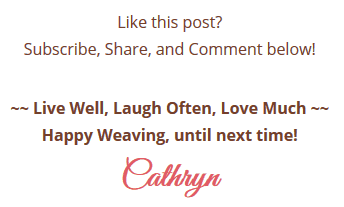 LIKE THIS POST? Subscribe to get updates!
Get access to all the weaving goodies!
Get on the Wicker Woman's Weavings list for valuable emails, blog post updates, events, hints & tips for your weaving delight!