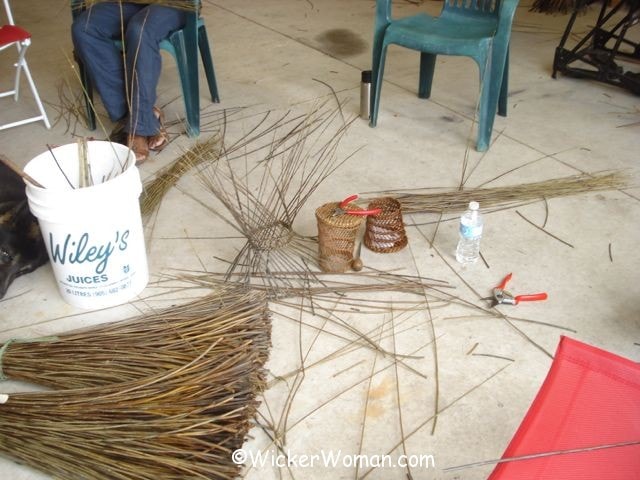 Burkina Willow Basket Class with Anne Mette Hjornholm

The last day of willow basketweaving with Danish instructor Anne Metta Hjornholm at Lakeshore Willows was the Burkina open style basket.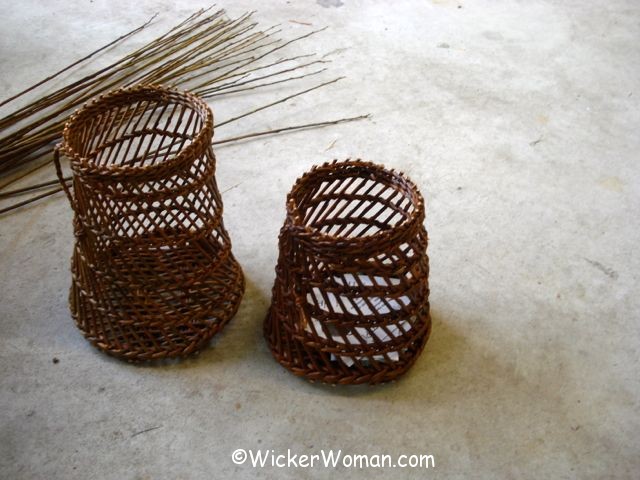 These seemingly easy little baskets turned out to be exceptionally challenging for many of us seasoned weavers as well as the beginners!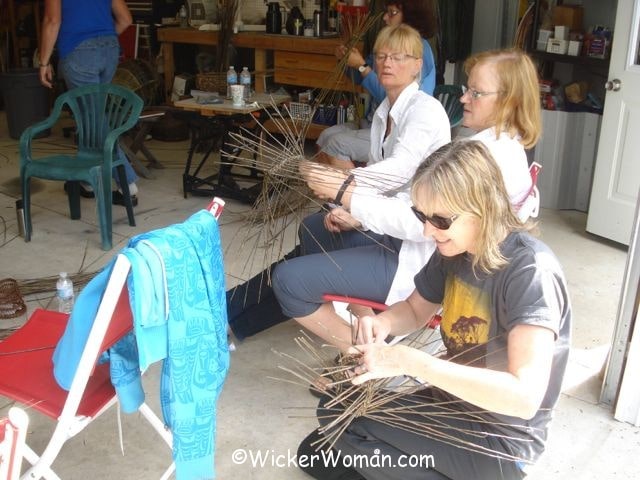 Thankfully Anne Mette was right there helping us along and doing demonstrations for us over and over again.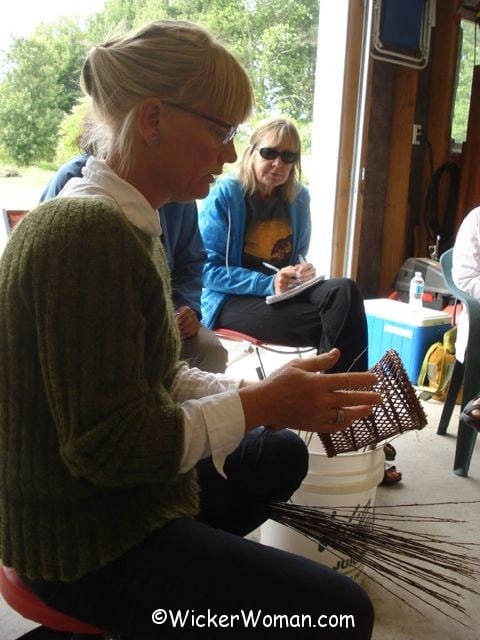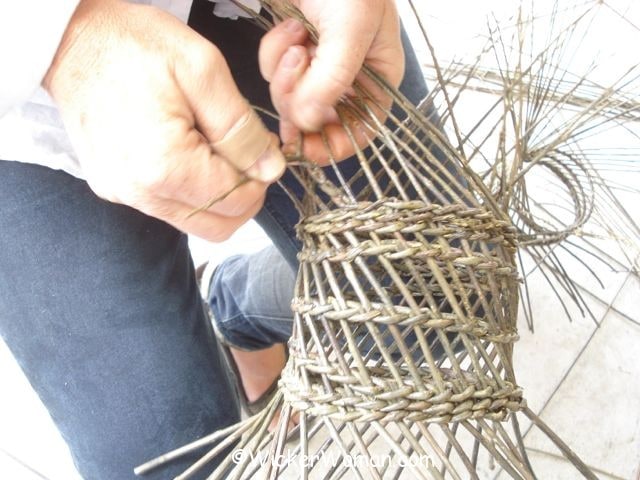 Here's the tiny Burkina willow basket that I managed to complete during class. Look how little it is, but took me hours to weave!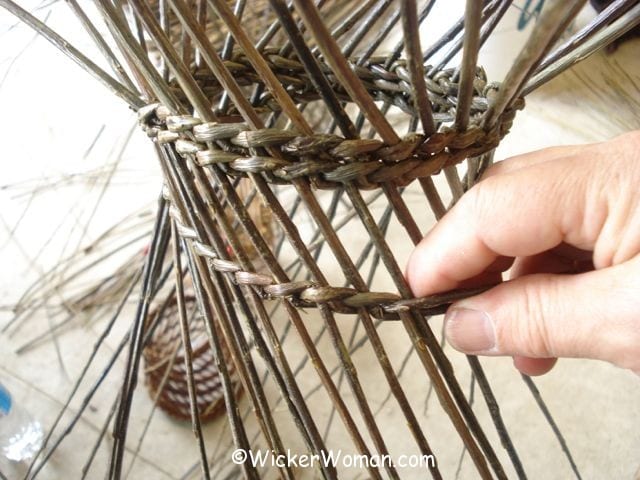 Now that I finally caught on, I'm confident I could do more, but my hands were aching too much to weave anymore that day.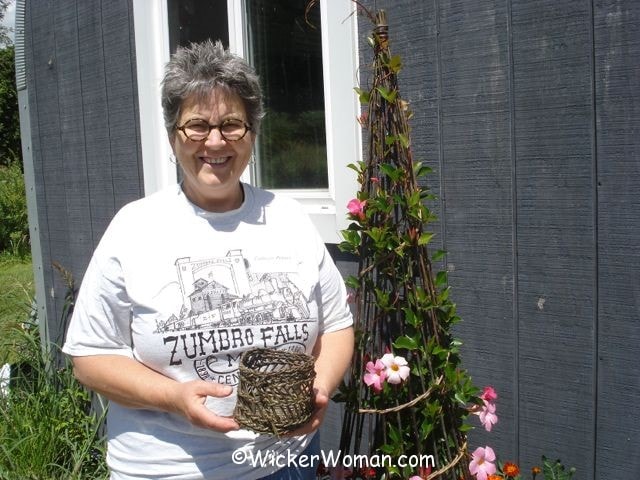 Fellow member of The SeatWeavers' Guild, Inc.® and beginning basket weaver Donna Kim, from Toronto did a fantastic job, don't you think? Her basket isn't quite finished yet, but is much bigger and better than mine.
It was very cold that day, a big change from the previous five days of the willow classes. Look at how the color of our willow baskets matches our shirts, isn't that funny?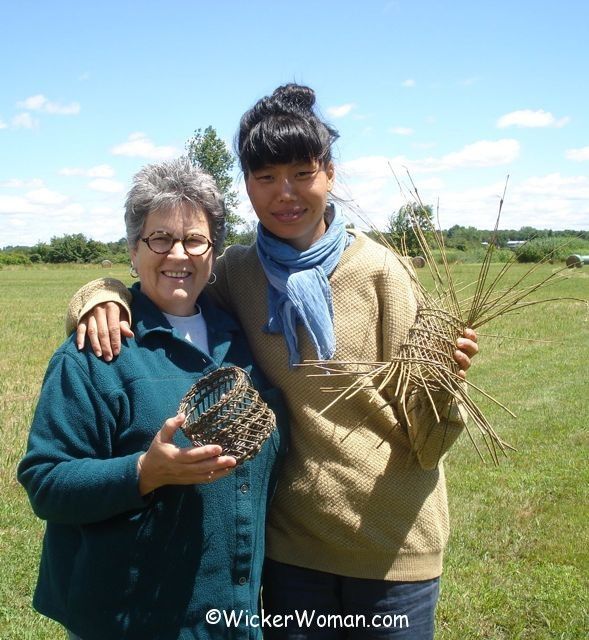 Thanks so much to Lakeshore Willows owner Lene Rassmussen for inviting instructor Anne Mette Hjornholm to Canada to teach this week long willow class series.
Your willow beds are lovely and the quality of the weaving materials was superb, making for a very enjoyable basket weaving experience.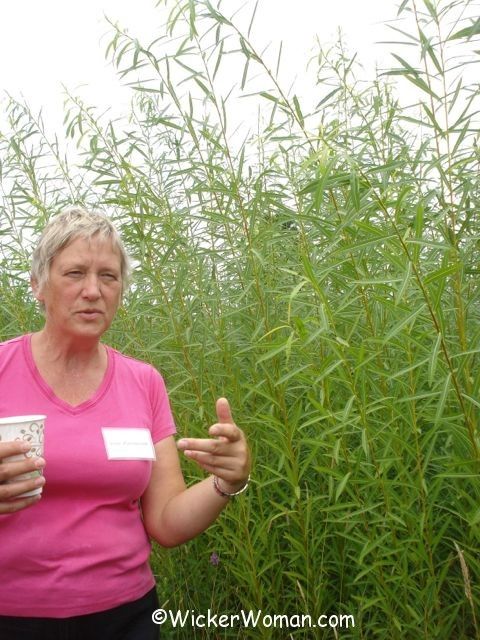 And whether weaving inside the barn, or under the weeping willow tree in the front yard at Lakeshore Willows, the setting was delightful.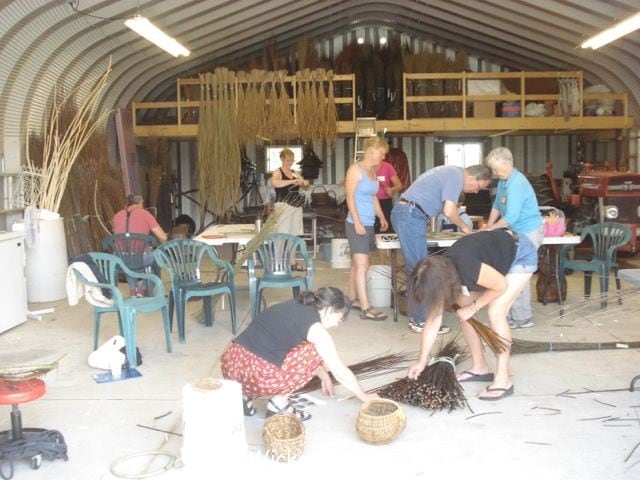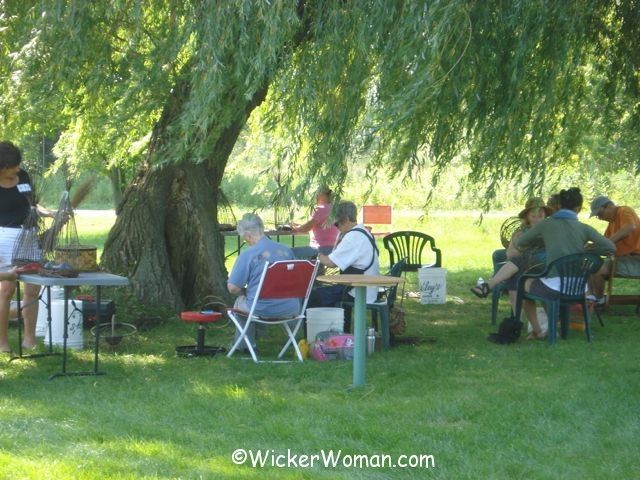 If you ever get the opportunity to visit Lakeshore Willows and are able to take classes or purchase willow from Lene Rassmussen, I would highly recommend you do it.
Follow Lene's blog also at http://salix-willows.blogspot.ca so you get first mention on what's happening at Lakeshore Willows.