Indiana, here I come! Teaching two cane footstool classes at the prestigious Marc Adams School of Woodworking in Franklin, IN
again this year on July 13 & 14, 2013.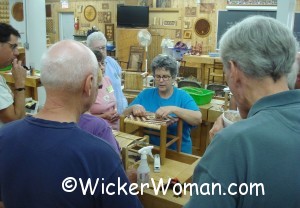 Maximum student count of 18, so have to take enough for full cane footstool classes, already there are 14 signed up with a possibility of four more.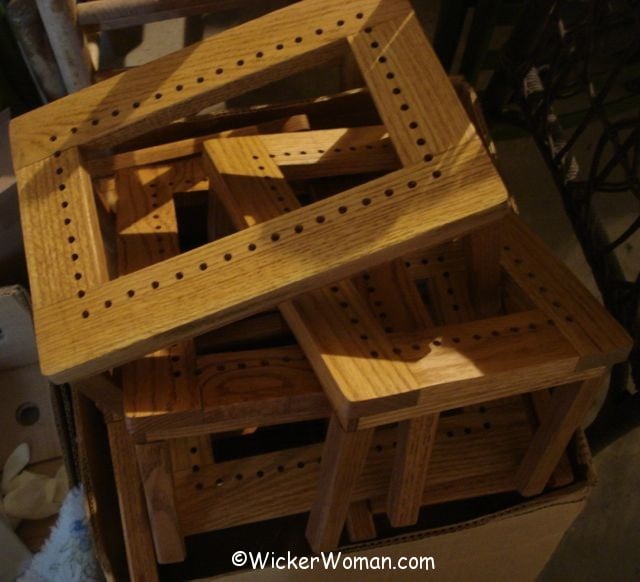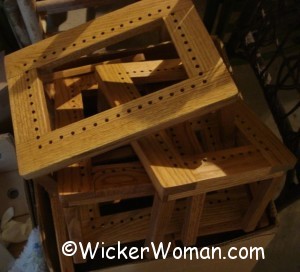 So all 18 stained and varnished hole-to-hole cane footstool frames and the 18 green painted footstool frames for the binder cane twill pattern are all ready to go.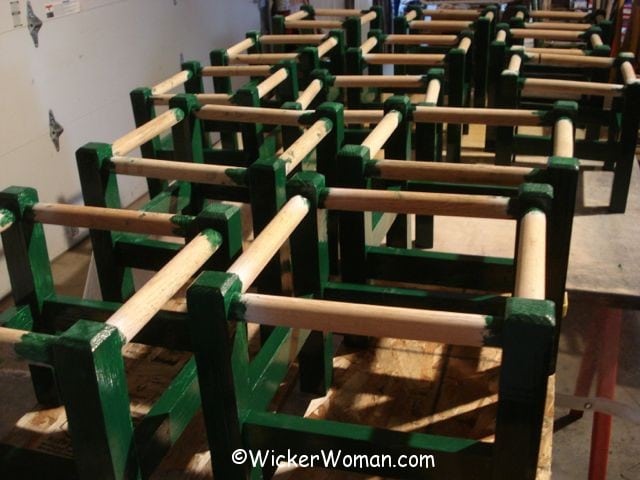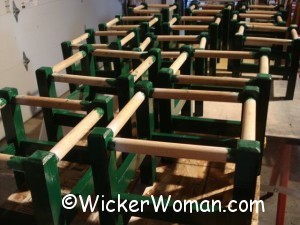 Just need to get them all in my tiny Wickermobile, which will undoubtedly test my packing skills, don't you think?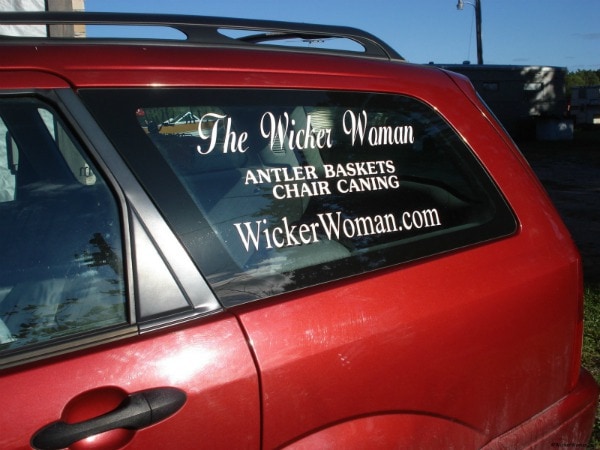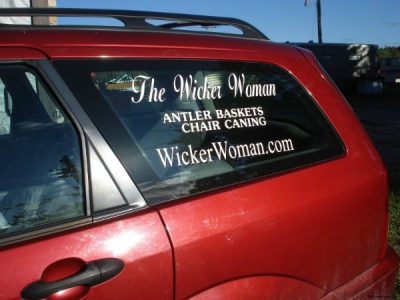 It will be a challenge getting all 38 cane footstools, plus a storage tub and all my personal stuff like the suitcase, lunch bag and other stuff in there. It will be "cosy" to say the least–but always an adventure!
If Indiana in July is too far away for you, see my teaching schedule page for September and October. Teaching this same wide binding cane twill stool class in Shawno, WI and Shawnee, OK, might be closer for you?