WEDNESDAY WICKER WISDOM–What do wicker baby bassinets have to do with computers?
Over the holidays I splurged and bought myself a MacBook Pro laptop, can you believe it? And after using a PC for over 15 years, this dyed-in-the-wool PC user is suffering tremendously. That change from PC to MAC alone is enough to make me want to pull my hair out. But there's more regarding my computer problems…
Here are some wicker baby bassinet pictures for you to look at as we discuss my computer problems and after all, wicker baby bassinets is what this blog post is really supposed to be about anyway.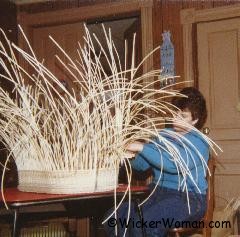 I also decided to get the Microsoft Word, Excel, and Outlook package for Mac installed here too, because I was familiar with that and hoped to transfer all my Outlook Express contacts over here to Outlook.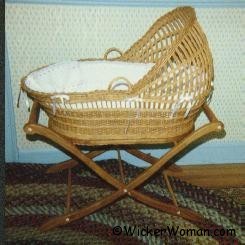 Well, found out real quick that wasn't going to happen! Outlook Express is not compatible with the new Outlook and they have different file extension names, too. So, not only do I have to learn a new computer Operating System, but have to learn a new email platform too, and have to set up my address book from scratch! Yikes, but this is a lot for an old dog to learn…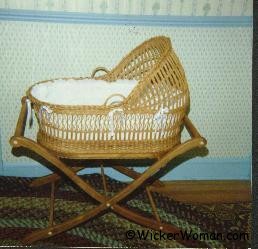 Anyhoo, rummaging around in my flash drives to input old photos here on the new Mac, I stumbled across some of the old pictures of my original design, (OOAK) one-of-a-kind, rattan reed baby bassinets and cradles from back in the late 1980s and some from 2000.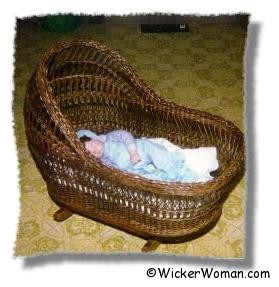 Anyone know of a work around for the Mac that will enable me to RENAME the photo file names so they are not just a bunch of numbers? It was soooo easy on the PC, just select the photo, click on edit and change the file name to what you want and presto, it's done.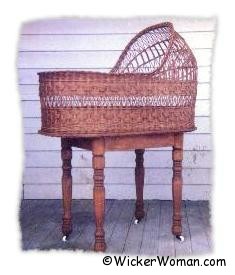 But here on the Mac, I've tried that and it looks like the file change is gonna work, but then just reverts back to the old "12345.jpeg" format. Not at ALL good for SEO. Help!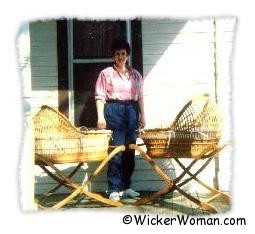 Will do a complete photo album on the wicker baby bassinets and cradles when I get all this mess figured out with the photo file renaming.
Hope you at least enjoyed looking at the pictures in this posts and wish me luck on getting the picture file names changed on the Mac! Ugh, can't believe there isn't a workaround solution to solve this problem.