Although these progression sunrise pictures are spectacular and warm looking, they are deceiving! It's not warm up here in Northern Minnesota!
Yesterday when these shots were taken the temperature was -9 degrees, the coldest it's been so far this winter up here.
But now TODAY is a totally different ballgame! Our temperature outdoors with NO windchill was an actual -21 degrees! Just so you are clear about this, that's BELOW ZERO as evident by the indoor-outdoor thermometer we have right here by the dinning table.
But I heard on the radio that our close neighbor to the north, International Falls, MN (the official ice-box of the nation) had -22 degrees, beating us by one degree! Stay warm, ya'll and let me know what it's like in your neck of the woods by leaving a comment below.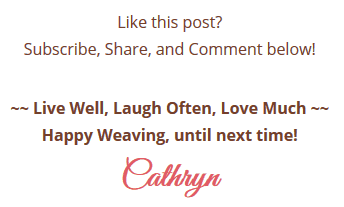 LIKE THIS POST? Subscribe to get updates!
Get access to all the weaving goodies!
Get on the Wicker Woman's Weavings list for valuable emails, blog post updates, events, hints & tips for your weaving delight!