Now I deliberately waited a week to make this post, because I didn't want anyone to think it was an April Fool's Joke, since what happened occurred on Sunday, April 1, 2012.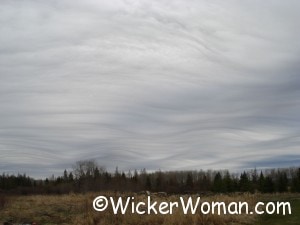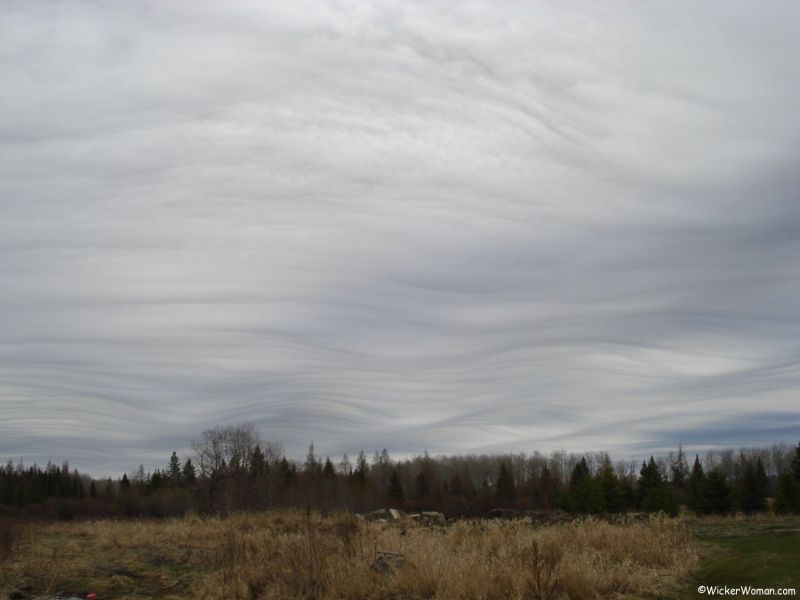 Around 3 p.m. on Sunday, April 1st Mr. WickerWoman came home from running errands in Cook and said for me to come outside immediately and take a look at the clouds.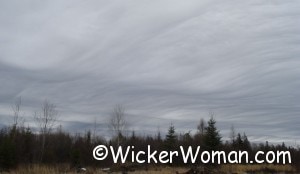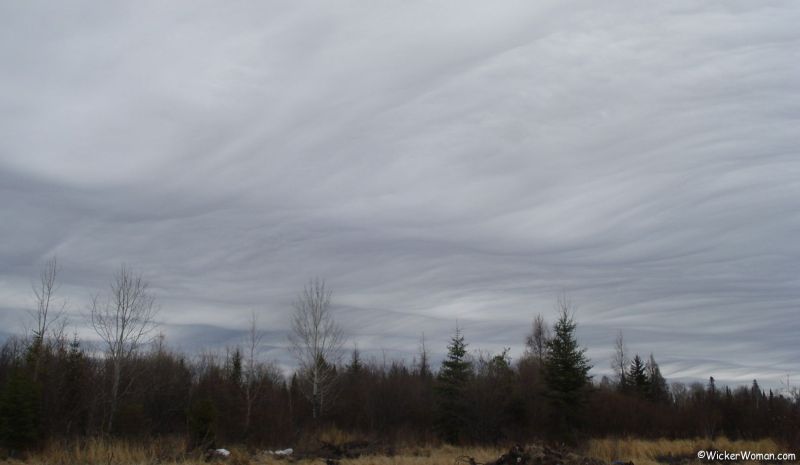 I thought maybe we were under a severe weather alert since it had been really windy and raining earlier in the morning, so went out to take a look and grabbed my camera on the way out the door.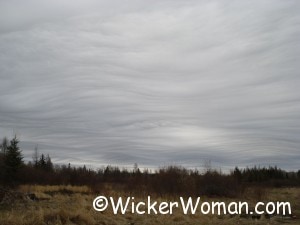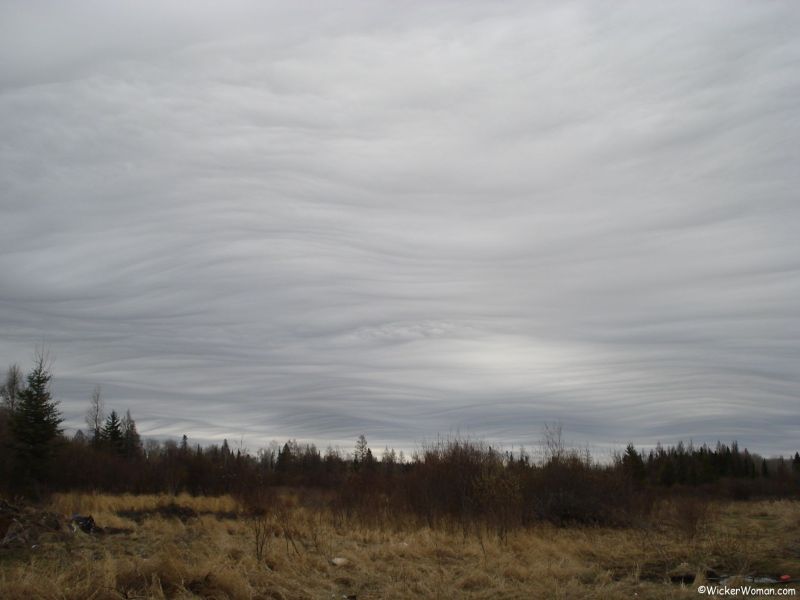 I was blown away (excuse the pun) by these very, very unusual undulating dark blue, black, gray and white cloud formations! Never in my 60 years have I seen anything so spectacular, have you?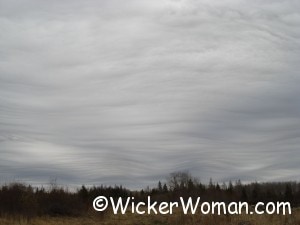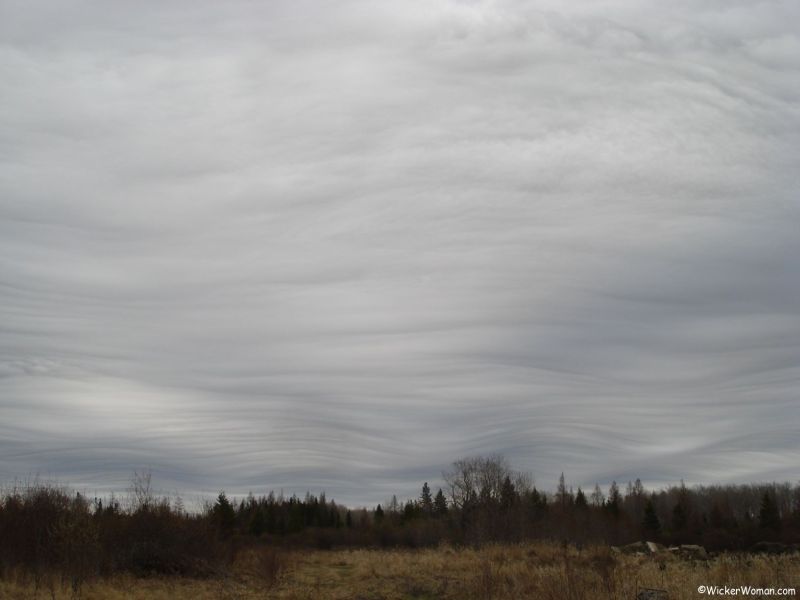 Have you ever seen anything like this before? Please leave details in the Comment section below. And if you are into weather events, especially cloud formations, and know what these are called, would you please leave a comment below? Calling all weathermen–Inquiring minds want to know!
[signoff]