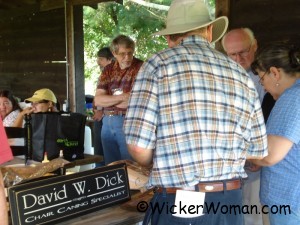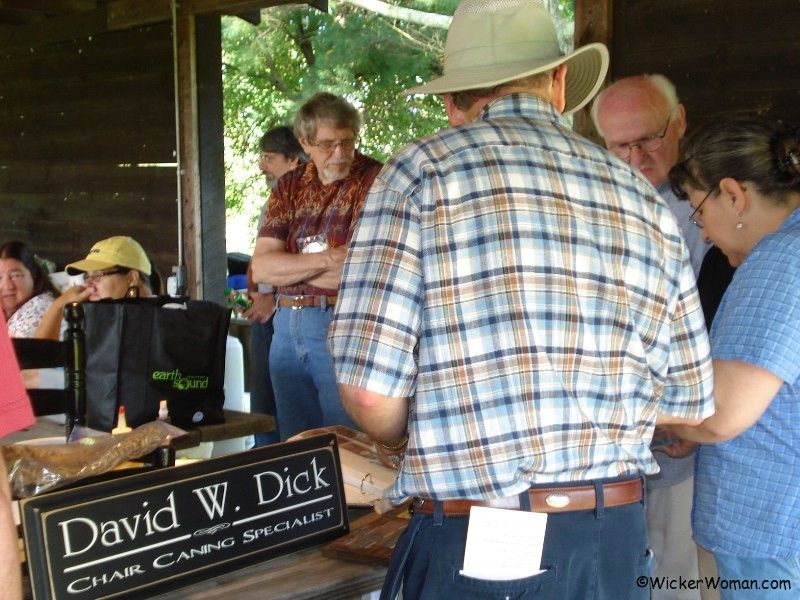 It has just occurred to me that we have something rather unusual and quite remarkable going on in the Seatweaving Experts section of the National Furniture Repair Directory™ here on WickerWoman.com!
We have two sets of chair caning father-son teams and they are each in four different states!
Here are our chair caning father-son duos:
David W. Dick, chair caner and wicker restoration expert from Illinois is the father of chair caner Andrew Dick, with Andy's Caning located in Indiana.
David had been on the Directory for several years and then Andy got wind of what a good deal it had been for his dad and decided to advertise his chair caning skills also a few years later.  Or was it the other way around? I can't remember now, long time ago.
Those of you that use the Directory frequently as a chair caning experts locating resource, might recall that Andy used to have his business in South Carolina when he first began on the Directory. He has recently relocated to be closer to family and is now in Indiana, weaving away.
Tim Stearns, owner of T. A. Stearns Enterprises, LLC does chair caning and all sorts of other seat weaving in Frenchtown, Montana and has been listed on the Directory for several years.
Then just last week, Tim's father, Rodney Stearns with Rodney's Caning in Colorado Springs, CO decided to be listed on the Directory. Thanks Tim, for suggesting your father get on the bandwagon,too!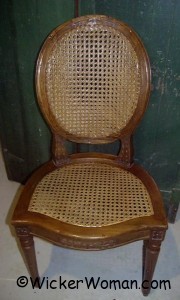 Each of the sons learned the trade from their fathers, which I think this is pretty special and should be acknowledged and praised, don't you agree?
How many sons actually listen to what their fathers are saying, much less take it to heart and act on their teachings? Way to go, all you chair caning guys!
If you'd like to join the rest of the chair caning and seatweaving repair specialists on the National Furniture Repair Directory™ on WickerWoman.com, just pop on over to the