Have you seen the latest YouTube video on The Wicker Woman Channel? This one is of a weasel, called an ermine in the winter, who was trying to eat the suet at the bird feeder in our back yard.
You can watch it here or on the Weavin' Wicker Woman Blog, or subscribe to The Wicker Woman YouTube Channel. Enjoy!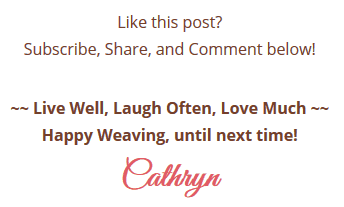 LIKE THIS POST? Subscribe to get updates!
Get access to all the weaving goodies!
Get on the Wicker Woman's Weavings list for valuable emails, blog post updates, events, hints & tips for your weaving delight!