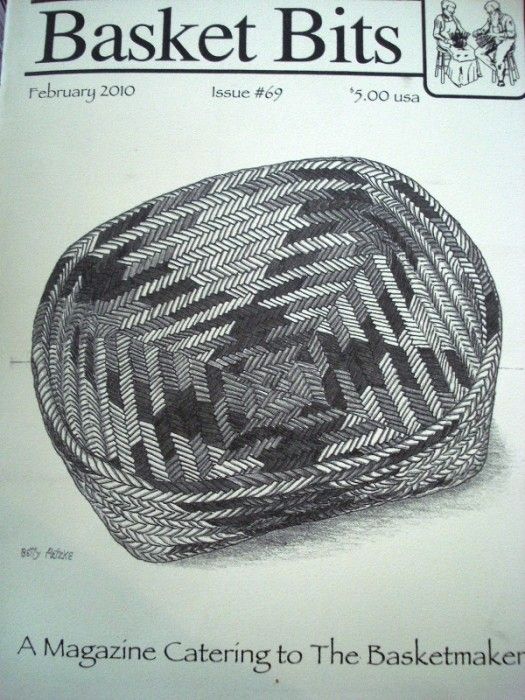 Hey all you basketmakers and chair seat weavers — Did you see the  article about The SeatWeavers' Guild which appeared in the current February 2010 Issue#69 of Basket Bits Magazine ?

Our innovative and unique new chair caning guild called, The SeatWeavers' Guild is in this issue with a two-page article including lots of pictures, on page 15!
Read all about our new guild in the magazine  and then jump on over to our website.
On the site, which has just undergone a redesign, you will find pictures of our members and their projects, see what we are planning for the coming months, and learn more about our next Gathering in July at Tiller's International.
Join our innovative group by filling out the PDF membership application form and then, "Weave On!"

If you don't already have a subscription to this great magazine, be sure to visit Basket Bits website where you will learn all about the magazine and be able to become a subscriber, too.