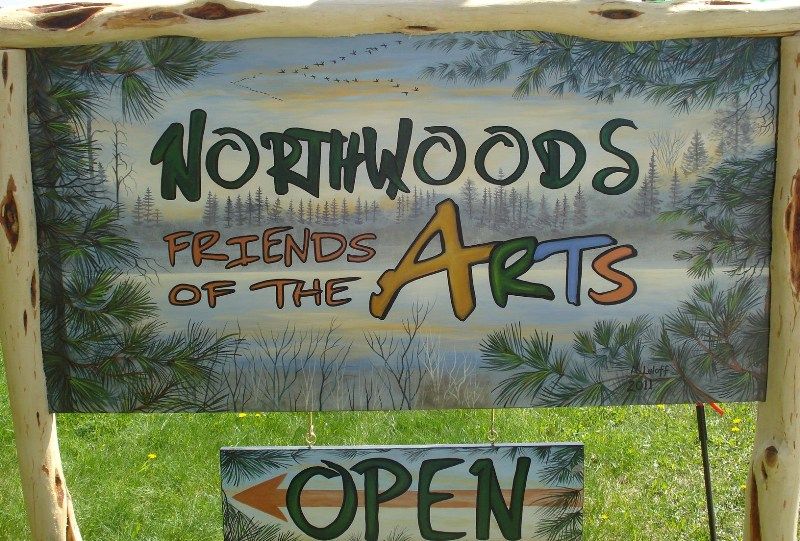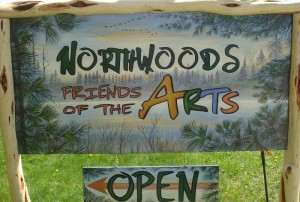 Several of the members of the Northwoods Friends of the Arts group in Cook, Minnesota gathered at the gallery yesterday on a rainy Saturday afternoon to demonstrate our various art mediums from 1-4p.m.
The demonstrations were done in conjunction with the Spring Art Expo that the art group is presenting May 13-29, 2011. But the kicker was that very few pictures were taken!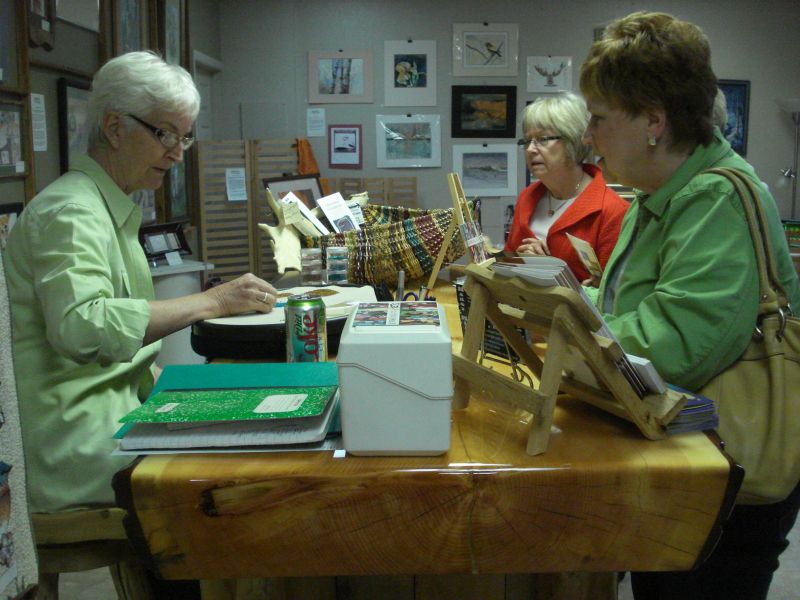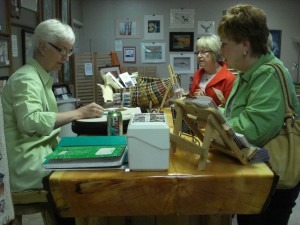 Tom Chapman was painting with watercolors as was Lois Larson, Linda Freeman was rosemaling, Pam Roederer was beading and I was weaving my antler baskets. We all had digital cameras or smart phones, but forgot to pull them out and take some action shots! Duh, how dumb was that?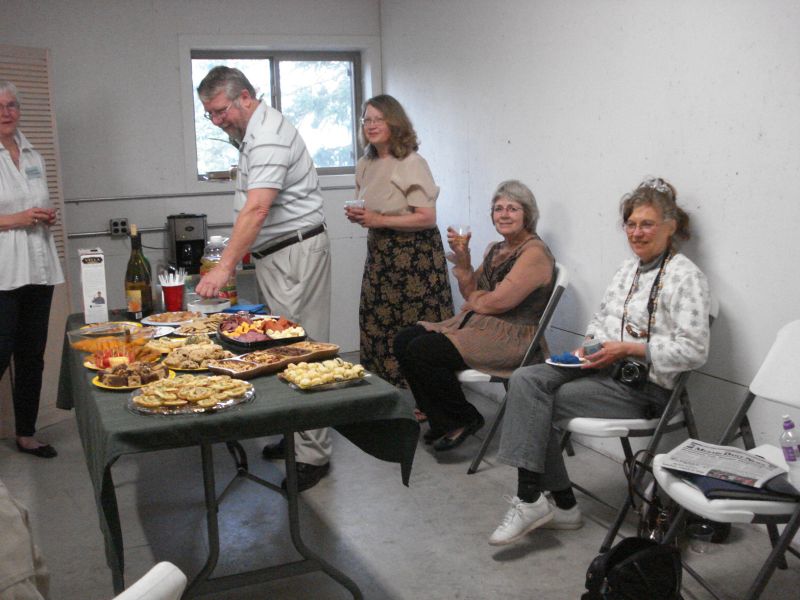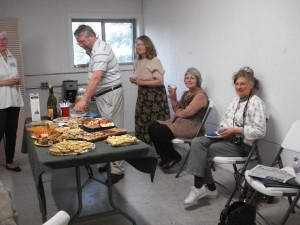 Then at 5 p.m. we held a "Meet and Greet" reception at the gallery for the musicians Matt Ray and Sela Oveson, that were performing in concert at the historic Comet Theater at 7 p.m. and I did think to take some pictures of the reception at least.
All in all, even with the rain coming down, it was a very pleasant and profitable day and evening. Several sales were made in the gallery while the demos were taking place, and the demonstrating artists were able make more inventory to replace the sold items!