Yikes!!!  Some how or another, the very popular "Useful Links" navigation tab here on WickerWoman.com went AWOL for quite a while. I just noticed that the traffic for the Index page and the subsequent individual pages was down to zero for the last several weeks!
Please take a look at the "Useful Links Index" tab again and peruse the nine individual pages which include, but are not limited to great pages like: Basket Guilds, Publications, Antiques & Collectibles, Basket Workshops, Rustic Furniture, Basketmakers …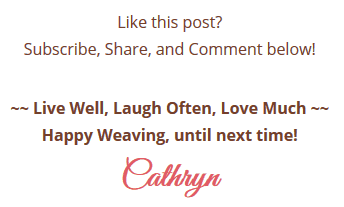 LIKE THIS POST? Subscribe to get updates!
Get access to all the weaving goodies!
Get on the Wicker Woman's Weavings list for valuable emails, blog post updates, events, hints & tips for your weaving delight!