Here are some excellent resource links featuring antiques and collectibles websites. Please mention you saw their link on WickerWoman.com!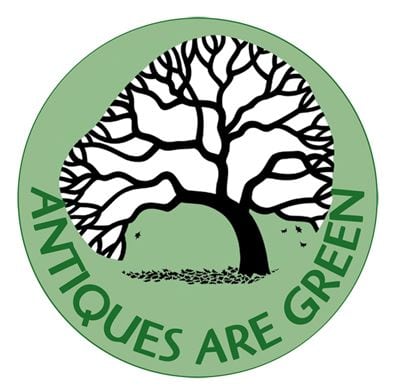 Use the Contact Us form if you'd like to establish a reciprocal link relevant to this topic of antiques and collectibles, too. Enjoy!
Dovetail Antiques offer for sale a variety of styles of the highest quality, authentic period antique wicker furniture (c. 1870-1930) available in the marketplace today. We personally select each piece and carefully restore the piece to its original condition. Celebrating 30+ Years in Business! Located in Columbus, NJ. See Dovetail's ad in the Wicker section of the Furniture Repair Directory! 
Antiquing We Go is a guide for Antique Lovers searching for Antique Shops, Flea Markets, Tea Rooms & Antique Shows in "The Heart of the Ozarks" in southwest Missouri. Published annually in April since 1985, it currently lists 46 Towns, 115 Shops and 6 Antique Shows. Published by Cheri Russell the "Wicker Fixer" located in Ozark, Missouri. See her listings in the Seatweaving section and the Wicker section of the Furniture Repair Directory!
Follow the 110-year timeline of one of the most iconic Danish furniture manufacturers and the world's largest manufacturer of furniture designed by Hans J. Wegner. Carl Hansen & Sons also feature designers like Børge Mogensen, Kaare Klint, Ole Wanscher, Arne Jacobsen and Mogens Koch. Their ultimate goal is to collect and present all of the best Danish designs under one roof. 
The Internet antiques & collectibles reference site you can trust. It's full of: online price guides, links, newsletter, videos and online Yellow Pages. Watch "Flea Market Finds" with the Kovel's on HGTV.
GoAntiques.com is your destination for antiques, art, collectibles, coins and more. Shop thousands of quality items from reputable dealers worldwide — all in one place, since 1996.

The Internet Antique Shop (TIAS) is your Fine Antiques and Collectible Mall since 1995. Find whatever type of antique or collectible you are looking for you can find right here!

Enjoy this antiques and collectibles resource links page? Please share with your social networks using the icons below and on the left sidebar, thanks!