EXHIBIT FEATURES CREATIONS BY LOCAL NATIVE AMERICAN WOMEN
Riverside, CA – The Edward-Dean Museum and Gardens presents Native American Women's Creations, a traveling exhibition from the Riverside Metropolitan Museum, which provides a look into the artistic aspect of creating for the home, for the tourist trade, and for daily life. The exhibition highlights Navajo rugs and quilts, pottery, beadwork, and basketry created by Native American women.
The exhibition will be on display at the Edward-Dean Museum located at 9401 Oak Glen Road in Cherry Valley, California from June 3 to August 25, 2007. A special opening reception will held on opening day from 2 – 4 p.m. with free admission. For more information, call: (951) 845-2626.
Native American Women's Creations features local Southern California basketry and pottery from the early 1900s to reflect the depth and variety of the local creations of Native American women. Navajo rugs and quilts provide an interesting look at women's traditions—yesterday and today. A variety of pottery from ancient Anasazi to contemporary Hopi creations will be on display. Beadwork will also be featured, highlighting a Sioux cradleboard that raised seven children. Today, these traditions are continued and play a large role in contemporary Native American society.
The Edward-Dean Museum & Gardens opened in 1958 and was founded by Edward Eberle and Dean Stout. The Cherry Valley, California museum features late 16th to early 19th century European & Asian Decorative Arts. The museum and its 16-acre campus originally came under the County in 1964. General Admission is $3.
Edward-Dean Museum and Gardens
9401 Oak Glen Road
Cherry Valley, CA 92223
(951) 845-2626
www.edward-deanmuseum.org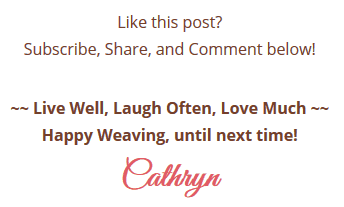 LIKE THIS POST? Subscribe to get updates!
Get access to all the weaving goodies!
Get on the Wicker Woman's Weavings list for valuable emails, blog post updates, events, hints & tips for your weaving delight!