TUESDAY TIPS –In honor of Valentine's Day, this Tuesday Tips is about making a heart shaped basket.
You can weave them out of birch bark as I did for a  basketry class a few years ago.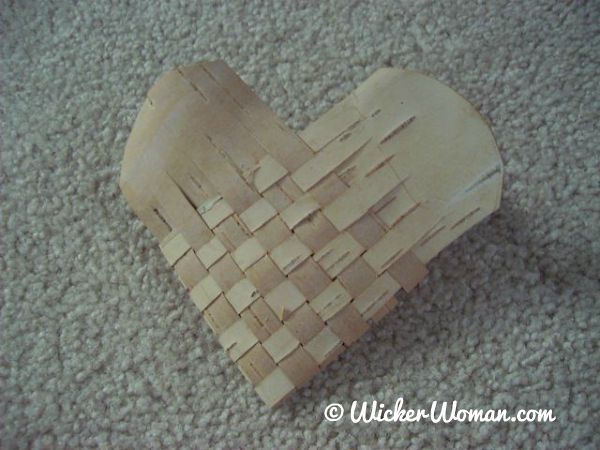 Or you can make yours out of paper as the tutorial from the Handweavers Guild of America shows here .
Happy Weaving! Live Well, Laugh Often, Love Much~~