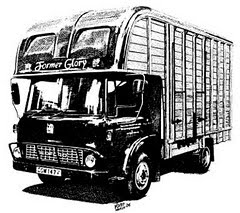 Our good chair seatweaving friends on the Seatweaving & Chair Caning Forum, from "across the pond" in England, Former Glory, chronicled their recent trip to Asia on their blog through a series of posts and photos.
Please watch it for some very interesting facts and tidbits about the processing of rattan reed and it's use in chair caning and basketry, beginning with Part 1 on Monday, January 25th. Then follow the "Previous Posts" to get all the posts and detailed photos.
Photos and posts about Former Glory's trip to Asia
And then today Kim posted a YouTube video about the entire processing inside a rattan processing factory! Watch this video on their Seatweaving Channel on YouTube! Enjoy!