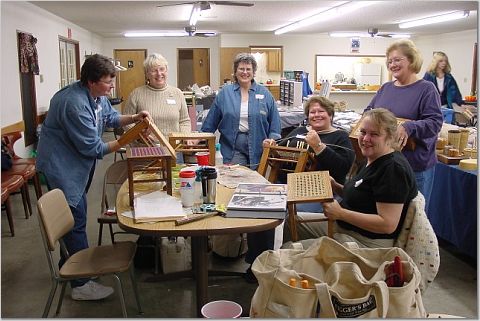 Are you maybe new to the chair caning profession or taken it up as a hobby? Feeling isolated and alone, need someone to "talk" to?
You can lurk for a while, getting a feel for the Forum, or you can jump right in with your questions or helpful comments or answers to the posts. We currently have about 100 "members" dropping by on any given day.
And if you want to receive daily digests of the posts in your email box, you can sign up for that automated service, too. Then just click on an interesting post URL and you'll be taken to that exact spot on the Forum, where you can read the original post and all the responses.
Join us on the
Chair Caning Forum
today! No need to feel isolated and alone anymore in this nearly lost art form called Chair Caning!