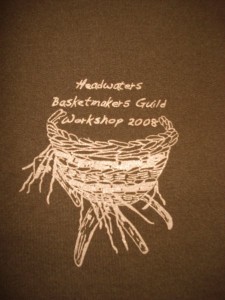 My antler basket, "Sitting Pretty," was chosen for the 2008 13th Annual Headwaters Basketweavers Workshop, sponsored by the Headwaters Basketmakers Guild in Bemidji, Minnesota! The picture will be on the brochures, t-shirts and sweatshirts.
The workshop will be on April 18-20, 2008, held at the Salolampi Finnish Village on the grounds of the Concordia Language College Villages. Classes are Friday evening 6-10pm, Saturday 9am-5pm, and Sunday 8:30am-4pm.
Teachers are: Janet Olney, Cathryn Peters, Sandy Quint, and Tressa Sularz
Contact: President Monie Martin at [email protected] or Eve Sumsky at [email protected] for brochures or more information.