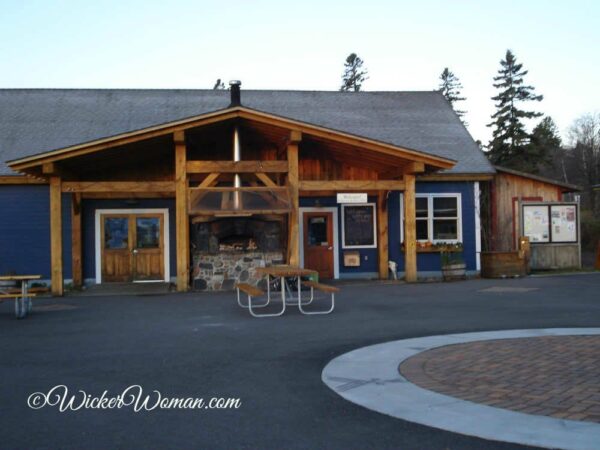 We had another great antler basket class up at North House Folk School in Grand Marais, Minnesota over the 4th of July weekend.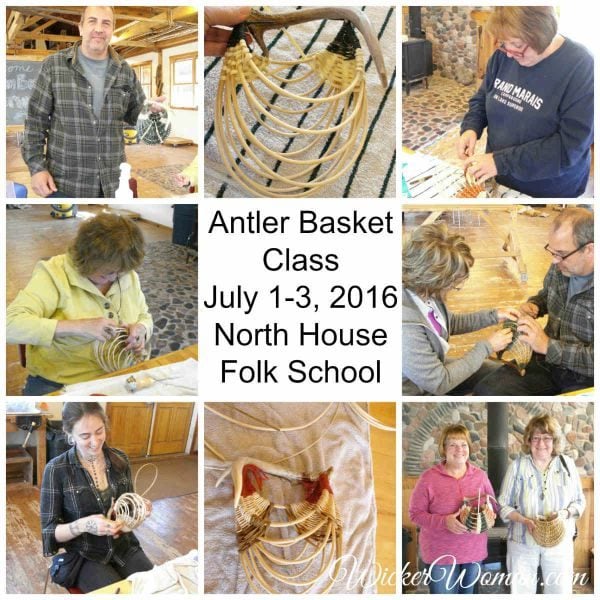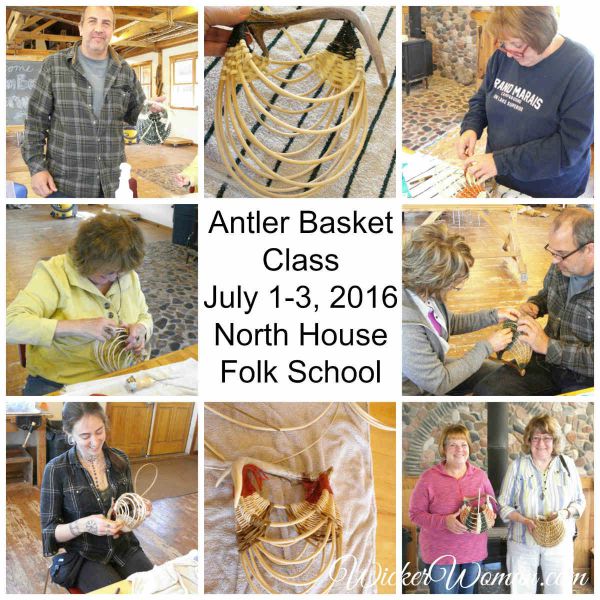 The Antler Basket Weaving class was held in the Red Building (don't have an outside photo of that, though) on campus, which is usually where the boat building and other woodworking classes take place.
But this time, it was only my 2 1/2 day antler basket class and a birch bark basket class on Saturday in this section of the building.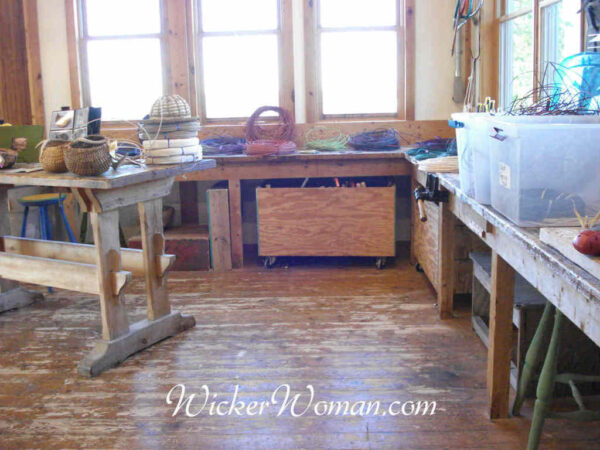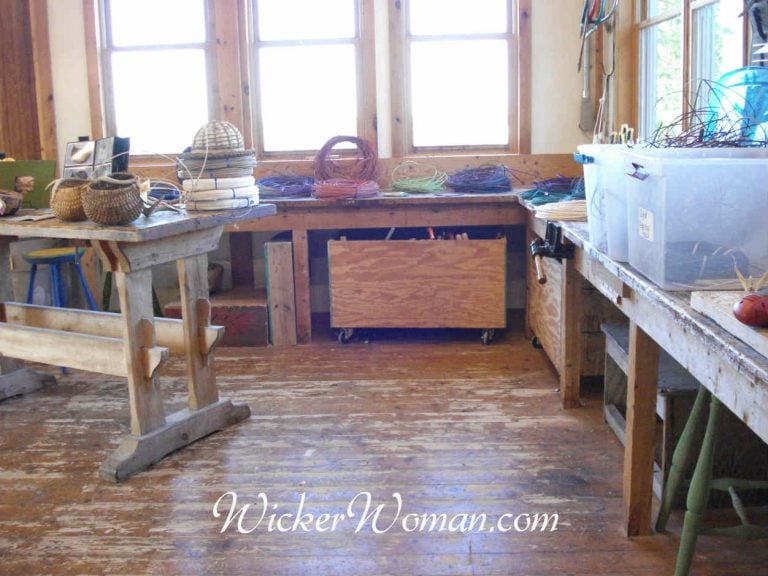 We had five students, from several different states and only one of them had ever woven any baskets before.
This is an advanced level class at the basketry workshops and conventions where I teach it during an eight-hour class. So, thank goodness this class was two and 1/2 days long, that way everyone could finish without being rushed.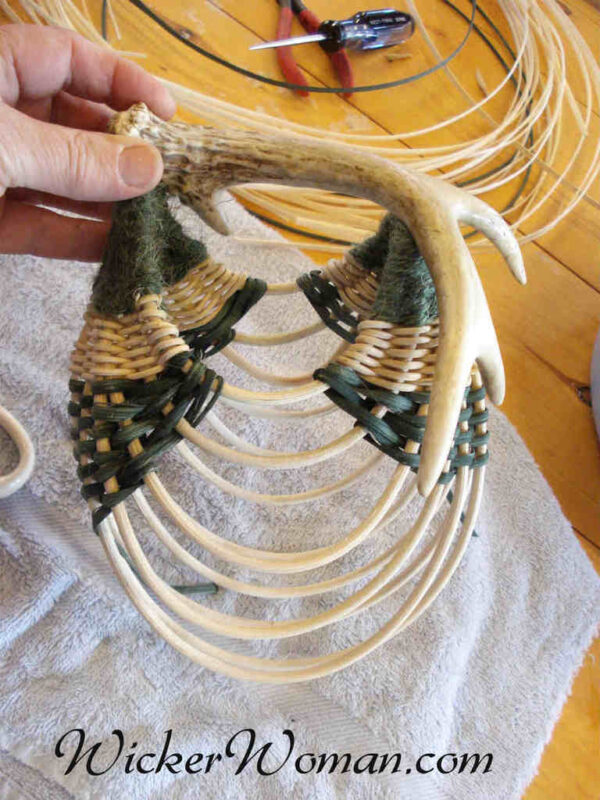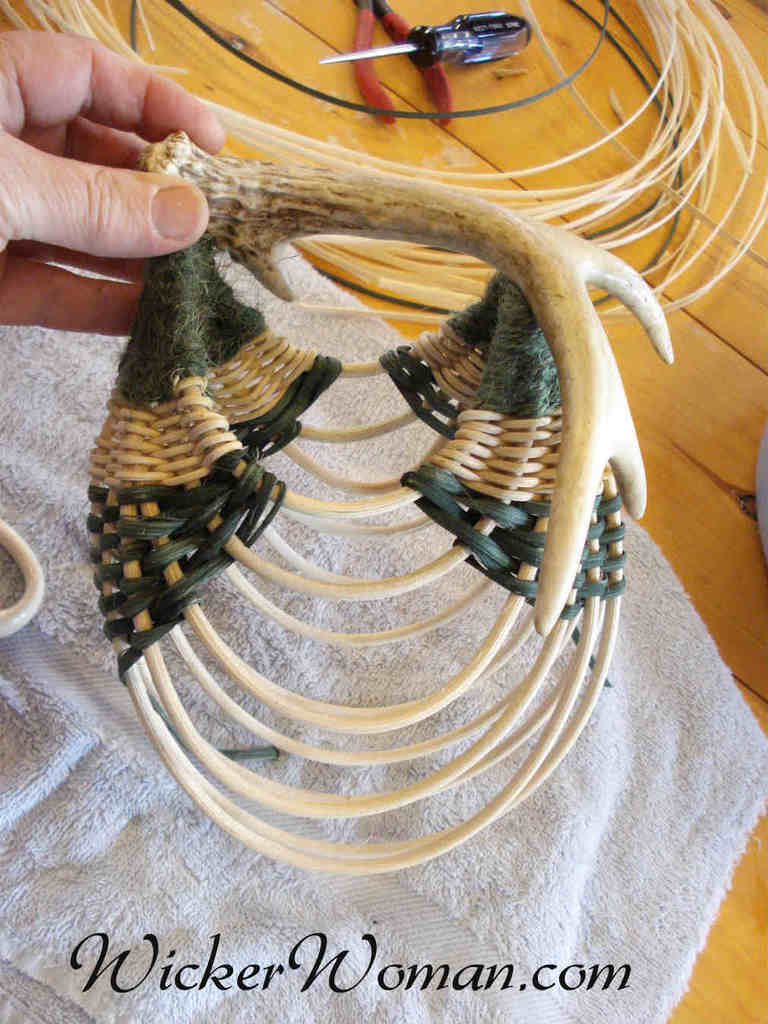 Students learned how to drill the antlers and each had the opportunity to drill their own antler for the class to get some practice in. And then they learned how to insert the ribs or spokes, and how and when to add more.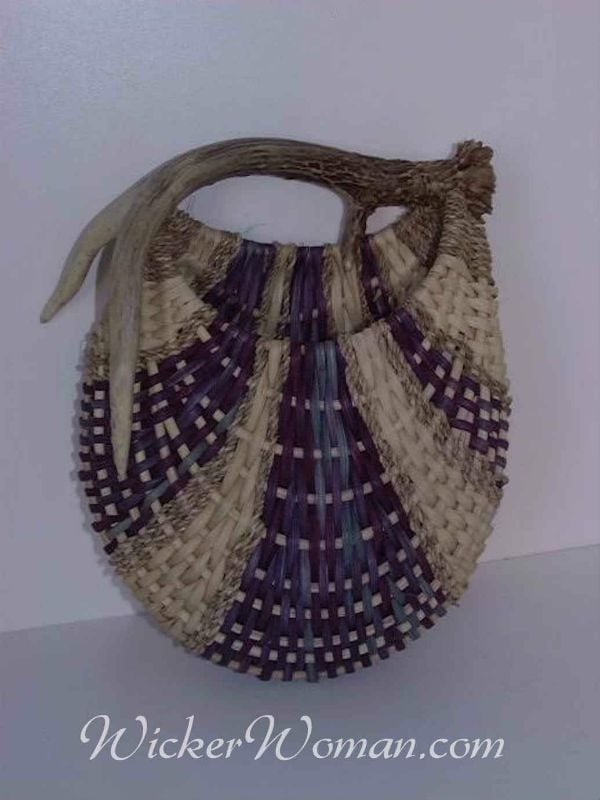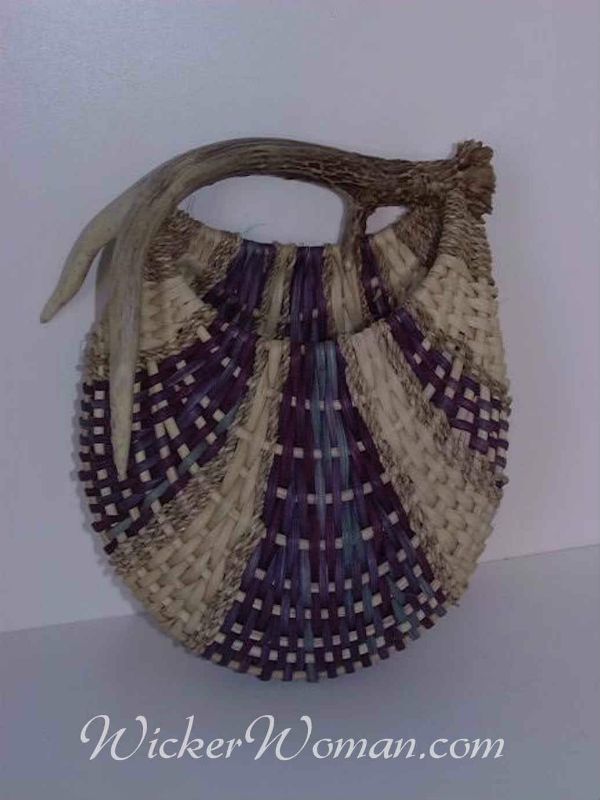 Learning the "Southern Cross Turn Back" weaving technique was an experience, but once they caught on, it was a piece of cake and everyone mastered it.
Thanks to North House Folk School for offering my classes and providing such a wonderful venue to hold them!
This weekend things were in a bit of a "basket upset" because the North House store contents were being moved from the blue building to the newly renovated Yellow House, where the store is now located.
And the administration staff and contents, which used to be in the yellow house, are now relocated in the big building across the street.
The building was just recently purchased and renovated by North House so they can expand the campus. Besides the administration offices, there's another classroom, too. You can read all about it on the North House Folk School website.
I won't be offering another antler basket class again until next year, so keep watching my teaching schedule page for times and dates.
Save