Celebrating 35+ years in the hands-on business of chair caning, wicker furniture repair & restoration and weaving contemporary antler baskets!
"Weaving for Preservation, Education & Innovation"
"Preserving a Slice of American Wicker History,
Restoring One Piece at a Time"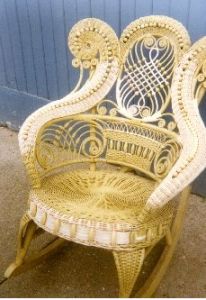 Chair Caning & Basketry Resources for You!
We sure hope you enjoy all the chair caning , wicker repair , and basketry articles and information here on the newly redesigned and updated site. Please come back often and refer your friends to WickerWoman.com ! Happy Weaving!