We had a wonderful Thanksgiving Day with all the family gathered around for a day spent reminiscing and reflecting on all the blessings we've enjoyed over the years.
Great-grandmother, grandparents, parents and children feasted on the traditional turkey dinner with all the trimmings, with a few experimental dishes thrown in for good measure.
Our son and his wife held the dinner at their house and cooked the main portion of the dinner–which was perfect! Good times were had by all.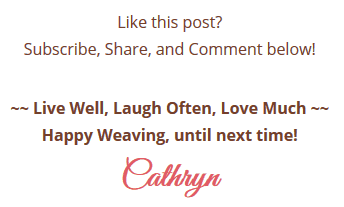 LIKE THIS POST? Subscribe to get updates!
Get access to all the weaving goodies!
Get on the Wicker Woman's Weavings list for valuable emails, blog post updates, events, hints & tips for your weaving delight!