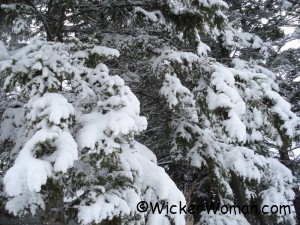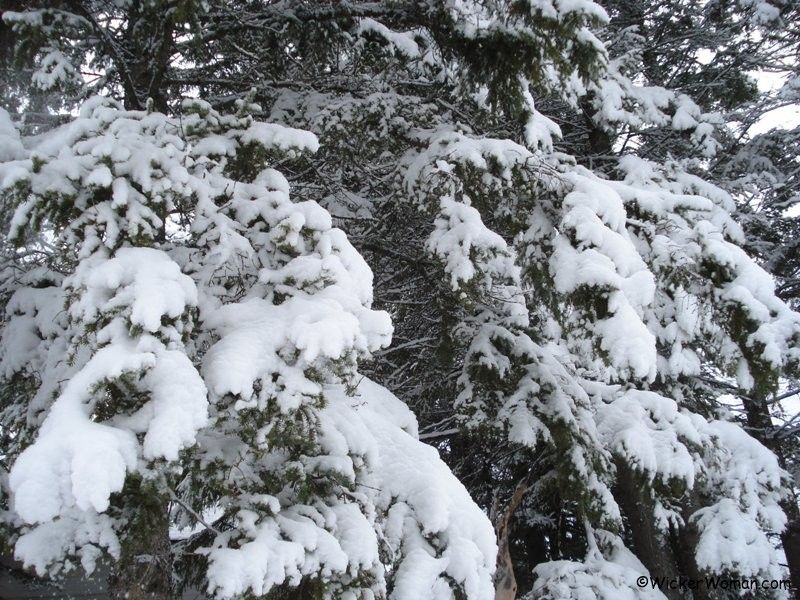 If you are a regular follower of this blog, you will notice that I seem to be very fascinated by the snowfall as it relates to the trees here in the northwoods of Minnesota, especially this year.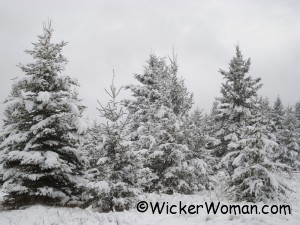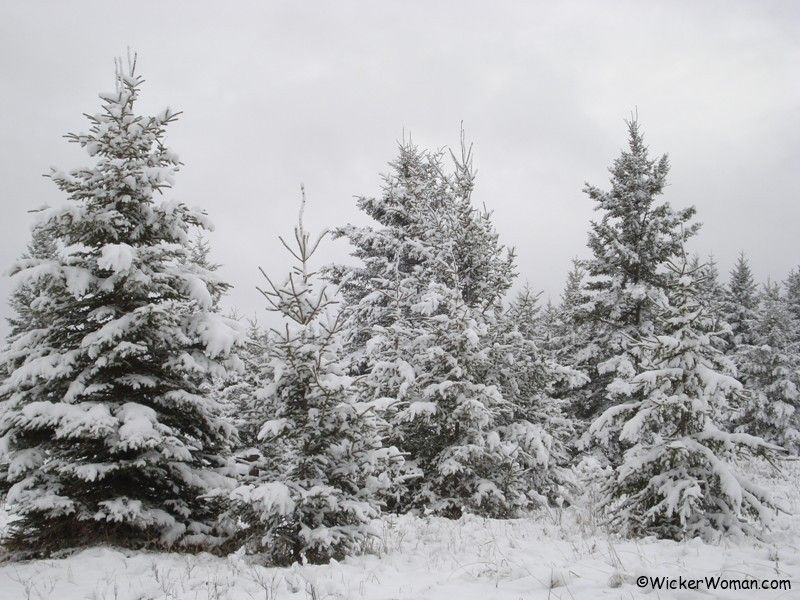 There's just something marvelous about the way it's falling and staying on the pine, spruce and willows this year and I've been taking a tremendous amount of pictures so you can all see the beauty, too.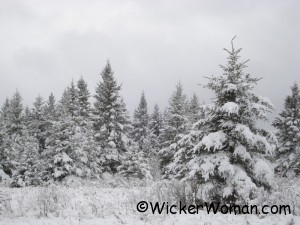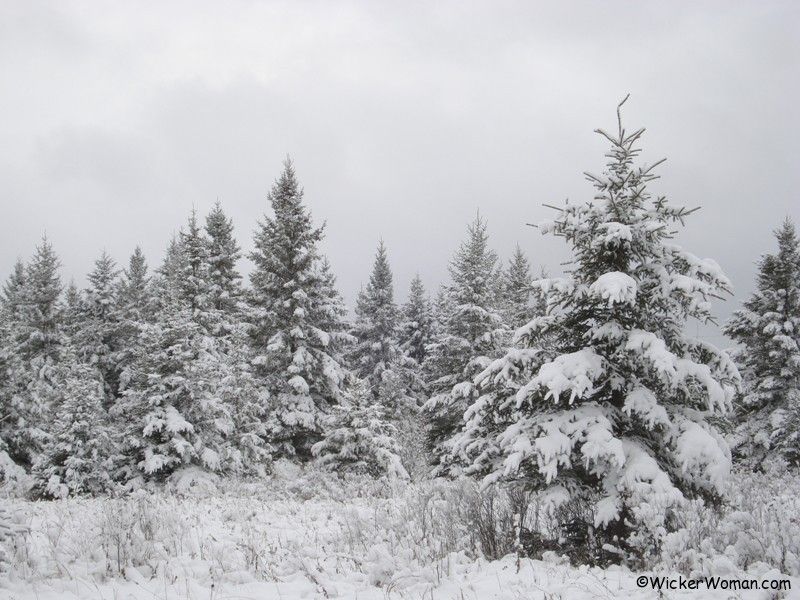 I've enjoyed the beauty of the snowfall so much this year that I placed three snow covered tree pictures on our photo Christmas card. Our picture was in the center and then flanked on either side by the two previous shots.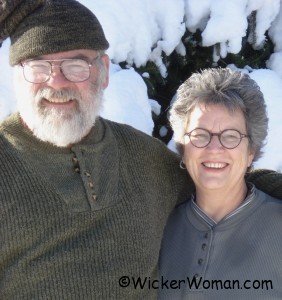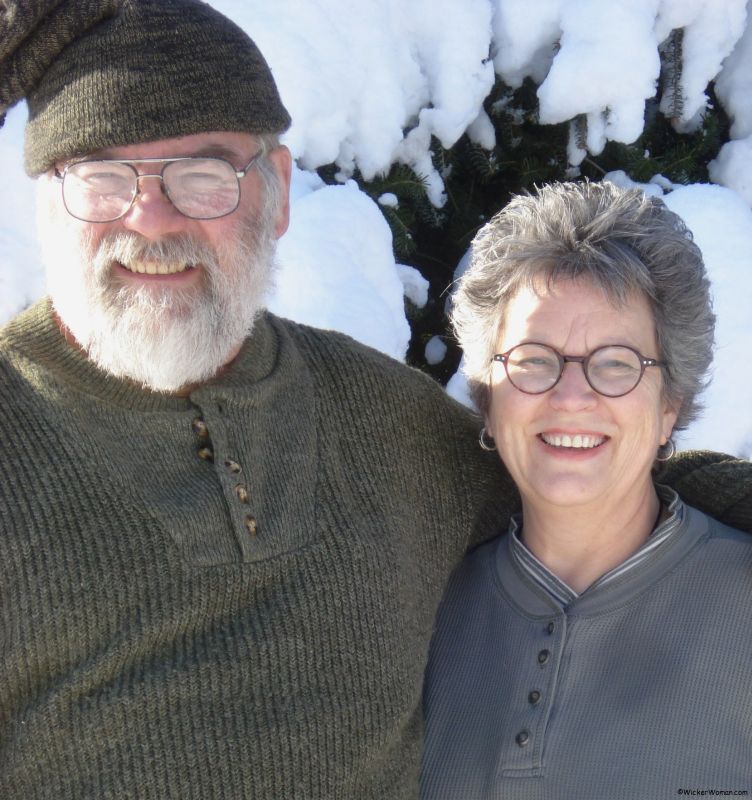 Isn't this new camera and computer technology cool? I never would have guessed years ago that I would be able to:
simply take the pictures (and not have to get film developed)
email my photos to a photo shop somewhere in cyberspace
pick out my card design layout
they'd do all the hard stuff making the cards
then mail my completed Christmas cards directly to my door!
Wow! How much easier could it get?  Enjoy the rest of your winter snowfall, too!