My domain website Wicker Woman.com, might be down for a few days this week, because I am changing domain host companies from RedHotHosting.com to iPowerWeb.com. I have been with RedHotHosting for four years, but they can't offer all the bells and whistles I can get from iPower and at a cheaper rate!
Wicker furniture repair expert Cheri Russell from Missouri, who is on the Furniture Repair Directory will get credit for the transfer and will be receiving a free month or year (can't remember which) for making the referral. Thanks Cheri for the suggestion! Your site looks great by the way. The Wicker Fixer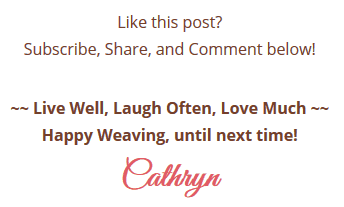 LIKE THIS POST? Subscribe to get updates!
Get access to all the weaving goodies!
Get on the Wicker Woman's Weavings list for valuable emails, blog post updates, events, hints & tips for your weaving delight!