The other day, my daughter and her boyfriend were cutting down some big birch trees out at the cabin, and called me to come and get it to use in baskets, etc. Was able to get some really big sheets, because these trees were quite large in circumference, but the bark is not good enough to use as basket weavers. So, instead I will be using them to cover picture frames and mirrors.
Took a couple good classes from Dennis Giese at the Woodlanders Gathering at Mineral Point, WI last month, so will be putting to practice what I learned. Also incorporating red dogwood and willow twigs, and already have the Bare Bones Studio in Ely, MN wanting to carry them.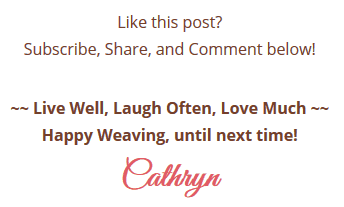 LIKE THIS POST? Subscribe to get updates!
Get access to all the weaving goodies!
Get on the Wicker Woman's Weavings list for valuable emails, blog post updates, events, hints & tips for your weaving delight!