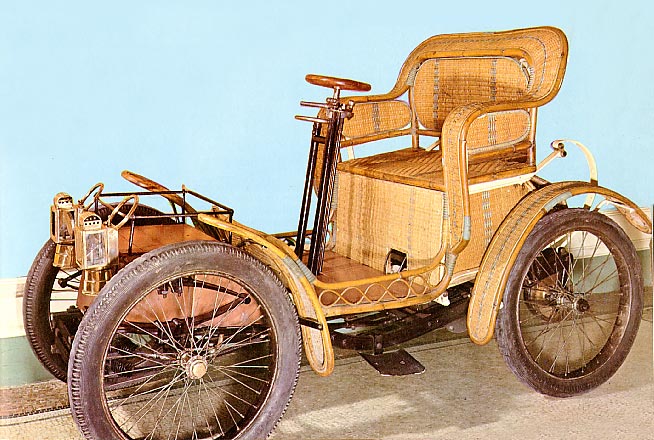 Isn't this just one of the coolest wicker cars you've ever seen? It's a French made 1897 Hugot with a body made entirely of wicker and has a 3½ horsepower motor under the seat.
Source: History of the Motorcar, a book by Marco Matteucci
---
Visit the Woodie Gallery: Wicker Woodies, where enthusiasts of old wood-bodied cars and trucks gather at http://www.oldwoodies.com/gallery-wicker.htm to see more examples of this fine wicker craftsmanship.
If you are interested in these old cars or buggy and perhaps have a collection of your own that needs repair, be sure to contact Beth Schaffer of Dun Dreamin' Farm in Pennsylvania.
Beth does wonders on wicker accouterments for cars as well as wicker buggies and can be contacted through my website on the Furniture Repair Directory-Wicker section. Say "Hi" and let her know you read about her on the Weavin' Wicker Woman's blog.