Hi Everyone–
As my first blog to feature on MONDAY MENTION, I want to introduce you to Frances from Weaving Willow blog. She's located in London, Ontario, Canada and grows a tremendous variety of willow at her place.
Go on over to visit, make a comment and even link to her in your blog!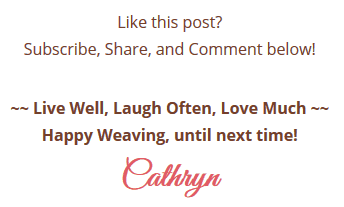 LIKE THIS POST? Subscribe to get updates!