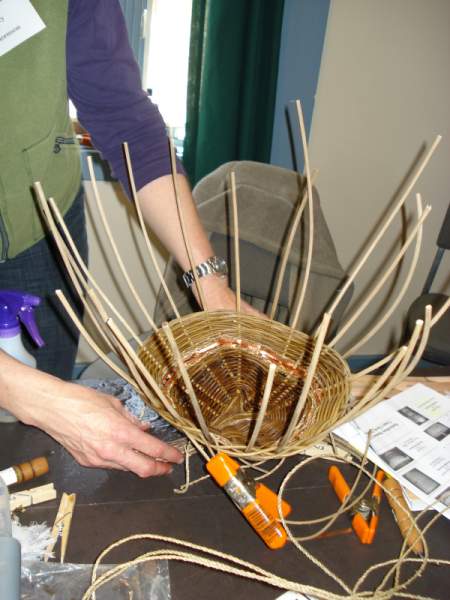 Found some more great Blogger blogs as I was surfing around last night. Most have to do with basketry of course! Got a lot of great ideas from this blog that I'm implementing in my own. See the Picasa Google collage? I did the same thing with my antler basket patterns photos.
Here's a new basket guild's blog that seems really active and doing great things: http://southwesternontariobasketryguild.blogspot.com/
Keep in mind that you can always join a guild even though you don't live near enough to attend meetings. Just join to support the group, get their newsletter and to attend annual meetings or basket conventions when possible.