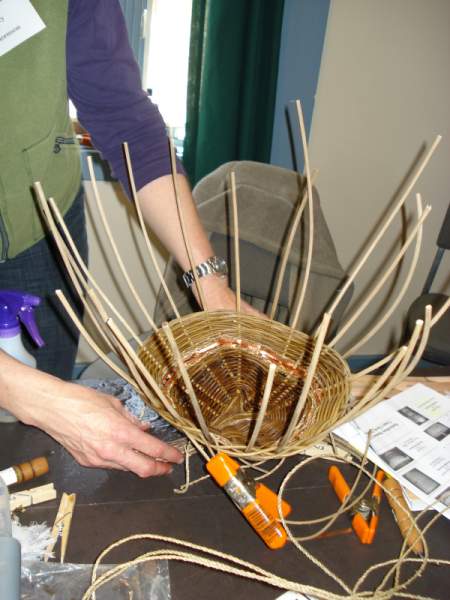 Found some more great Blogger blogs as I was surfing around last night. Most have to do with basketry of course!
Got a lot of great ideas from this blog that I'm implementing on my own. There was a beautiful collage so, I did the same thing with my antler basket patterns photos.
Here's a new basket guild's blog that seems really active and doing great things: http://southwesternontariobasketryguild.blogspot.com/
Keep in mind that you can always join a guild even though you don't live near enough to attend meetings.
You can just join to support the group financially, get their newsletter, and attend annual meetings or basket conventions when possible.
I belong to many basketry guilds all over the country and rotate them every now and then when I discover a new guild or decide I have too many in that state, etc.
What did you think of this blog post?
Leave your comments below and share with your social networks!
~~Live Well, Laugh Often, Love Much ~~
Happy Weaving, until next time!